If you are new and looking for the best hosting companies out there, you will surely find HostGator and Bluehost as one of the top companies out there.
All the hosting companies look almost similar, right? This happens with most of the beginners.
That's why people have questions such as "Are Bluehost and HostGator the same company" or "What are similarities between HostGator and Bluehost".
So, we are going to see a detailed comparison of it and see whether they are the same company or not.
Are BlueHost and HostGator the same company?
No, Bluehost and HostGator are not the same company. They are two separate hosting companies.
However, they both are handled by the same parent company.
EIG (Endurance International Group) is the parent company that handles both of these companies along with many other hosting companies.
We can say that EIG is the main powerhouse of the company.
However, both HostGator and Bluehost work on their own. The features, server, as well as the support team, are different in both of these companies. So, you don't need to worry about it.
If you had a bad experience with one of the companies, you don't need to have the same experience with other companies too.
About EIG, HostGator, and Bluehost
We will now see some information about the three companies. In this way, you will get a better idea about the hosting services you should choose.
So. Let's get into the details of the companies.
EIG
EIG which stands for Endurance International Group is a company formed back in 1997. Originally known as Bizland, it is a company founded in Massachusetts in the USA. Later on, the name was changed to Endurance International Group.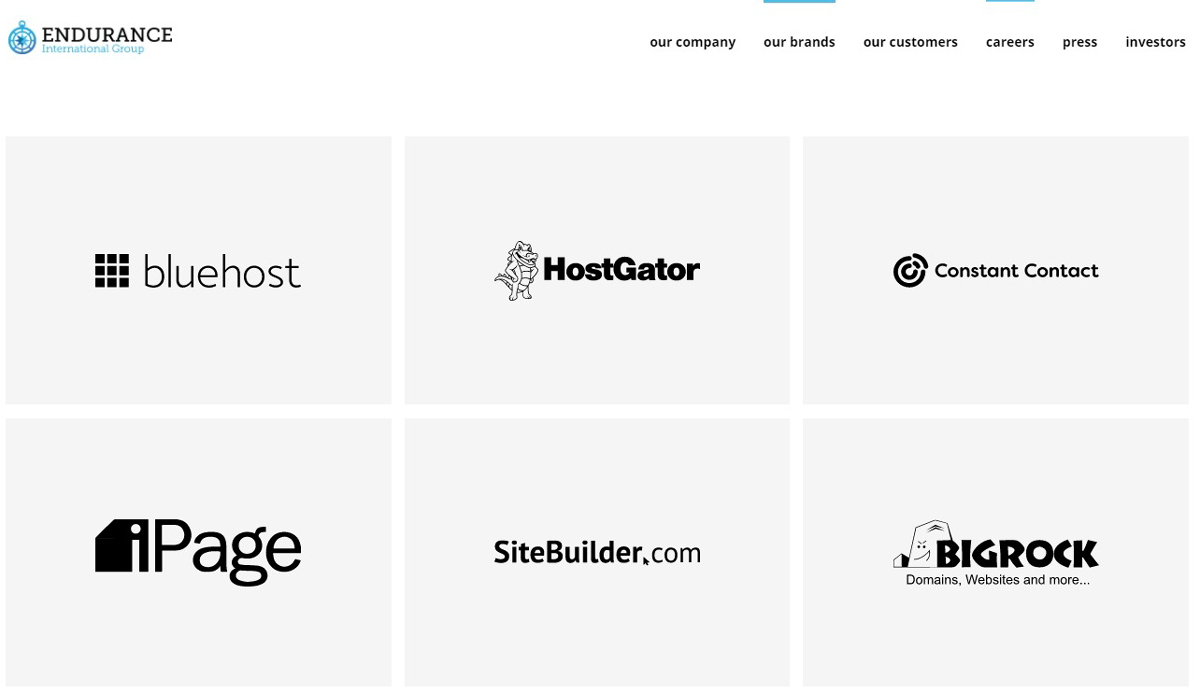 Now, they have more than 83 hosting companies running under their name.
The list also includes some of the top hosting companies such as HostGator and Bluehost.
Along with this, there are many other companies such as FatCow, Speedhost, Bigrock, and many others. There is no secret about it. When you head over to the official website of EIG or go to the Wikipedia page, you will see the entire list of the companies that it owns.
You can surely check the list if you want and then choose the hosting.
As mentioned, all the hosting companies work independently. There is no connection between these two companies.
Now, let's see about the hosting company one by one. We will first see HostGator and then see about Bluehost.
HostGator
HostGator is one of the hosting companies managed by Endurance International Group. HostGator came into existence in 2002. That is 5 years after the launch of EIG.
Since then, HostGator has been providing some of the best hosting services. Their main focus is on the hosting industry.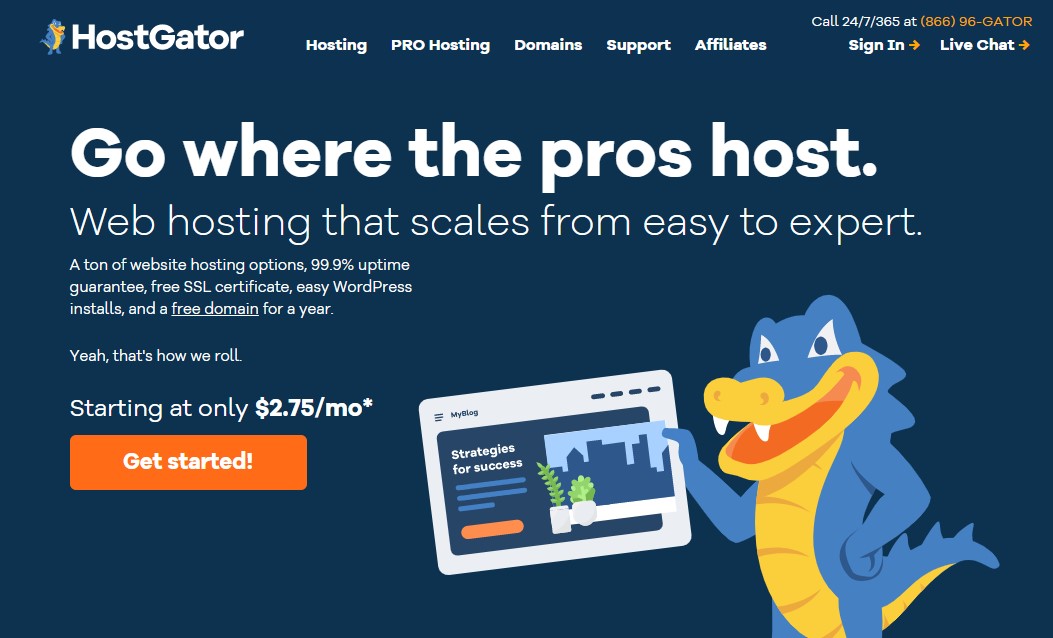 HostGator provides services such as Shared hosting, VPS hosting, dedicated server, WordPress hosting. Along with the hosting services, they also offer products such as domain name, SSL, etc. You can also purchase the website builder if you want. Depending on the plan, you might get a couple of products for free. For instance, if you go with higher plans, they will give you a free domain name. So, this can be very much helpful.
Now, they also have various country-level domains. Some of them operate independently from the primary US version. You should prefer to go with HostGator.com if you want the best hosting services.
More than 1000 employees are working in the company. Unlike the parent company, HostGator is based in Texas. We will soon see more things about HostGator where we will also discuss features, advantages, and other similar things. This will give you a proper idea of whether you should go for it or not.
Bluehost
As we have already answered the question "Are HostGator and Bluehost the same company".  So, let's see more about Bluehost.
It was launched after HostGator. The company was founded in 2003 and is based in Utah. Bluehost is one of the largest hosting companies in the world with over 2 million domains hosted on their servers. They provide hundreds of services that are not just limited to hosting services.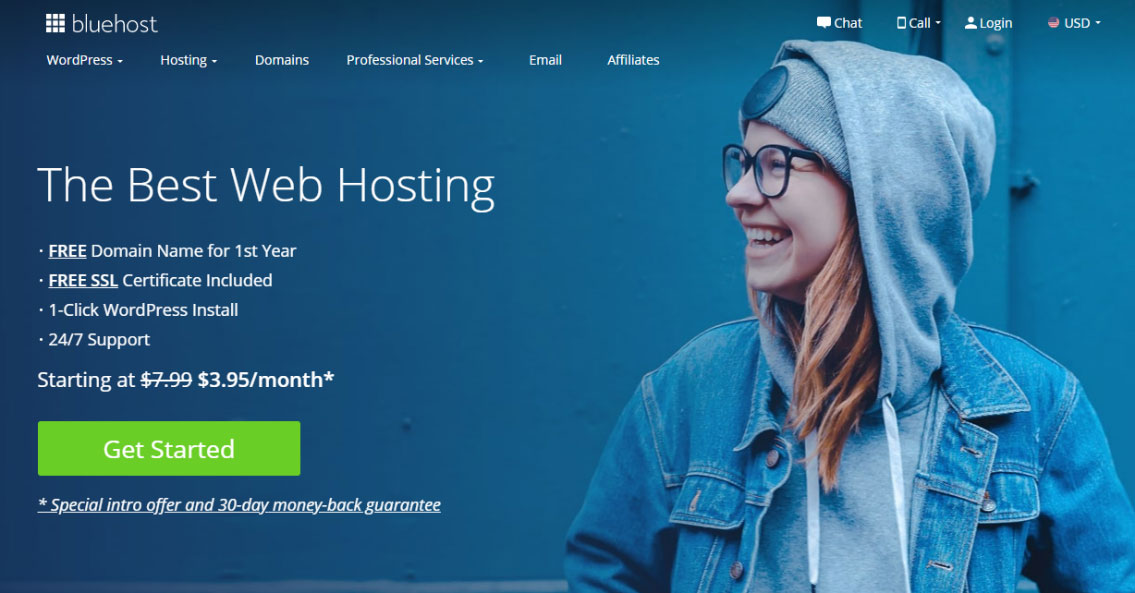 Talking about hosting services, they provide shared hosting, dedicated server, VPS, Managed WordPress hosting, and they also provide affordable cloud hosting. Along with this, there are products such as domain name protection, SSL, SEO tools, Security tools, CodeGuard, etc. Bluehost takes one step forward when it comes to the services. They also provide you web development and SEO services. However, people only love the hosting services and not all of the others.
Bluehost is well known for its features at affordable pricing. Of course, it is a little bit expensive than HostGator but if you consider features, Bluehost has far more features. So, you can choose accordingly. We will see more about these companies where we will get deep into the things that you should focus on.
What are the Similarities between HostGator and Bluehost?
Now, let's see some of the similarities between HostGator and Bluehost. Many of you might think that there would be a lot of similarities between these two. However, there are not many similarities between these two.
You will surely find some as they both are hosting companies.
Let's get into the similarities.
Both of them are hosting companies
If you go for the long-term plan, you will not find much difference in the pricing.
Both of them offer various types of hosting with many features. We will see the comparison in detail as we move on.
The support and the uptime are almost similar. Both of them offer great support and uptime. You can surely rely on it.
Which one is Better: HostGator or Bluehost?
Now, we will see real competition. Which one is better, whether it is Bluehost or HostGator.
You already got the answer to "Are HostGator and Bluehost the same company?". Now that you know both of them aren't the same, you might be wondering which one to choose.
As we mentioned at the start of this article, it is a bit hard to classify between the two giants. Both of them look similar to beginners. So, we will see some of the things that you should keep in mind.
Features
Of course, the first thing that a beginner might see is features. However, features are not the most important thing that you need to see. Many other things matter when it comes to choosing a hosting provider.
As we are already here, we will talk about the features. Both of them have cPanel and offer a one-click installation for WordPress and many other CMS.
However, Bluehost wins the competition here because of the extra features it provides. With Bluehost, you get Mojo Marketplace which is for eCommerce. You can also stage the website with one click. So, these are some of the advantages you will get here.
So, when it comes to features, Bluehost is better.
Uptime and Speed
Now, let's get into the real deal that you need to look for. As a beginner, this might not be the main issue for you. However, these are the primary things that you need to see while buying hosting.
Uptime is the amount of time your website was live and accessible. It is measured in percentages. The total Uptime of Bluehost is 99.99% whereas HostGator is slightly behind it by 99.98%.
0.01% is not a huge deal for anyone. Therefore, we would consider it a tie when it comes to Uptime.
The competition is not over yet, we surely talked about the Uptime but what about the speed of the website?
Your website must load in the least amount of time. Now, various factors determine the site speed. So, we will only consider the server response rate here. The server response depends on the hosting you use. So, if you have good hosting, the server response time is less. However, if the server response time is more, the hosting might not be the perfect one for you.
Okay, so before you get bored, let's see the results and see which one is better here. When we compared the site speed, the website hosted in HostGator loaded a little bit faster. So, we can conclude that HostGator's site loads faster than Bluehost.
NOTE:
It is worth mentioning that Bluehost has
multiple data centers
across the globe which can naturally have an impact on the speed depending on how close the server is to your audiences.
Pricing
Pricing is an important factor when you are buying a hosting account. You need to see the hosting pricing before you buy the hosting package.
We will mainly discuss shared hosting as it is the most preferred one.
As we have seen in the previous section, Bluehost was better when it came to Uptime, performance, and features.
So, you might have got the idea here. Yes, Bluehost can be expensive. If you go with a 1-year plan, you will end up spending a little bit more money. But you get a 30 days refund protection.
However, if you go with a hosting package of 3 years, the pricing is similar and you will not find much difference there. That means that you get the biggest discount when you pick the 3-year plan, which is ideal for saving up on your money and investing in the long term.
Important Note: Very few people know this, but you can switch to a monthly payment billing cycle with Bluehost only after your first account renewal.
Support and Knowledgebase
Support is also necessary when choosing a hosting provider. You will need to find a hosting that has the best support and will give you the perfect answers.
Some people think that they won't need support. You will surely need support whether you are a beginner or an expert. So, make sure you see for the support.
One of the important things that you need to see is the live chat support. Live chat is necessary when it comes to hosting. You don't need to worry here as both of them provide a Live chat option. You can contact the live support anytime you want. When it comes to the response time of live chat, both of them have a similar response time. You don't need to worry here. So, there will be absolutely no worries when it comes to Support. You will get the best response here.
The next thing is the knowledge base. For a newbie, you will need information about the hosting and how it works. A knowledge base works for you here. It can help you here by providing you the best information. Both of them have the best knowledge base.
Bluehost also provides video tutorials. However, that's not the reason to register in one of the hosting sites. As you can also see the knowledge base and see the video tutorials even if you are not a customer of that particular company. The procedures are almost similar in all the hosts. So, there will only be a couple of changes in the steps. You will easily be able to figure it out when you see the tutorial.
Final Verdict: Which one to Choose?
To conclude, you surely would have got the answers. Are HostGator and Bluehost the same company?
No, they are different companies but the parent organization is the same.
The next question that you might have in your mind would be which is better?
Now, let's see the real conclusion. Which one you should choose between the two hosting services. Whether you should go with HostGator or pay a little extra and go with Bluehost.
Well, we would be short and clear here. So, you don't waste more time researching. You can go with any company you want as both of them are best. We would suggest you go with Bluehost if you got the budget else HostGator would be a perfect choice. One thing to keep in mind is that HostGator has a free trial offer.
There aren't any big differences that you should take into consideration. So, anyone would do.
One thing that you need to keep in mind is that EIG companies have a lot of upselling. In simpler words, you will be asked to add more add-ons and buy new things. According to us, you should not buy any of the addons as they will simply increase your cost. Instead, you can get third-party tools better than that. So, you can surely go with any hosting you want but you should not go with the extra addons or services. Lastly, the choice is always yours. You can go with any hosting you want.
Let us know of your choice in the comment section below.
We are sorry that this post was not useful for you!
Let us improve this post!
Tell us how we can improve this post?