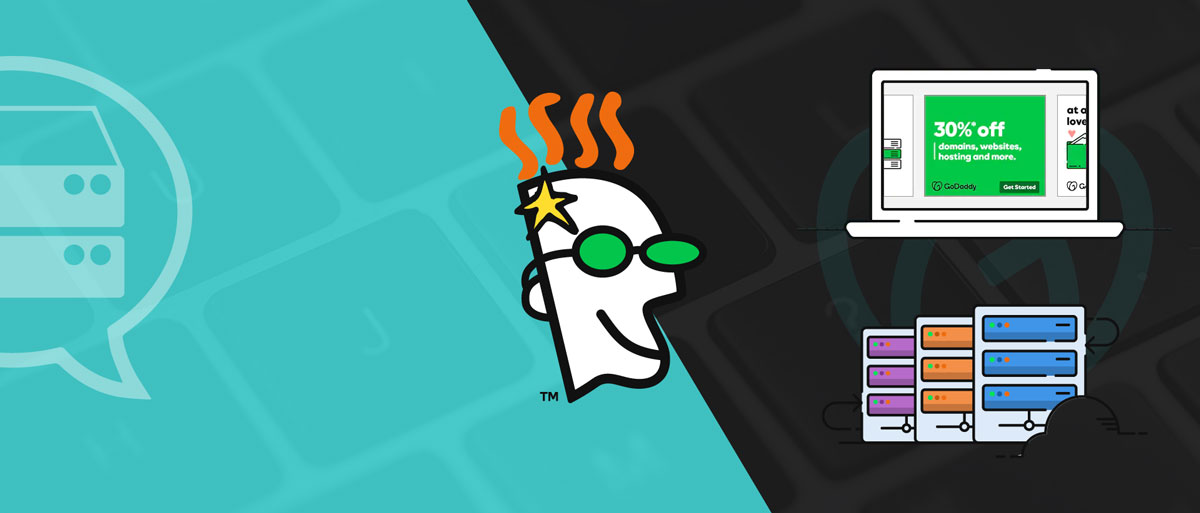 Choosing the right hosting plan for your website is very important; making a wrong choice can be the difference between a successful online business & a failed one.
One of the old web hosting companies in this industry is Godaddy. Perhaps you are considering hosting your site with this article. So in this article, we're going to go over the features of one of their entry-level Linux hosting plans called the Economy Linux Hosting plan.
We'll go over exactly what and who this plan is for, as well as it's limitations. After reading this article, you should be able to decide if this Hosting plan would be able to accommodate the needs of your next website project or not.
So without any more delay;
What is Economy Linux Hosting with cPanel From Godaddy?
The Economy Linux Hosting plan offered by Godaddy is an entry-level Linux based shared hosting plan for hosting single websites.
It is capable of handling the needs for a new website with minimal or moderate traffic. It comes with an unmetered bandwidth allocation, which makes it capable of serving a lot of visitors at the same time.
At the pricing point, this plan is feature-rich and affordable plan to go with for new website owners & developers who want to test out & host their client's web projects with a moderate audience target.
Features of Godaddy's Economy Linux Hosting Plan
The Godaddy Economy Linux Hosting plan comes with a mixture of entry-level features that you can't get anywhere else at the same price point.
It over-delivers on Storage & Bandwidth allocations compared to the entry-level hosting plans offered by other hosting companies.
The major features that come with this plan include but are not limited to;
Single Domain
The Godaddy Economy Linux Hosting plan only allows you to host a single domain, so if you have plans of using more than one domain, then you would need to buy a new plan or opt-in for a higher tier plan like Godaddy Deluxe.
Although it only allows one domain, you do have the option to add as many as 500 subdomains i.e., blog.yourdomainname.com.
Tip: It is highly advisable to purchase your domain name from another registrar like Namecheap and point it at Godaddy, simply because the renewal rates are much cheaper with Namecheap.
Free Domain For One Year (Terms & Conditions)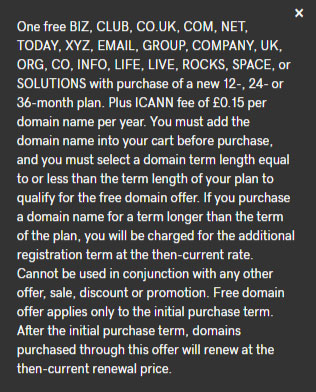 When you purchase any Godaddy Linux based hosting plan, you get a free domain to go with it for the first year, which is something you don't see most hosting companies do.
Even for the cheapest Economy Linux hosting plan, you still get a free domain, which makes starting a website on Godaddy very cost-friendly.
One downside though is the limited domain extensions; as stated in their terms & conditions (the image above), you can only use COM, BIZ, CLUB, CO.UK, COM, NET, TODAY, XYZ, EMAIL, GROUP, COMPANY, UK, ORG, CO, INFO, LIFE, LIVE, ROCKS, SPACE or SOLUTIONS domain extensions.
These are common extensions, but if you need something else (.AI, for example), you would have to pay for it separately, starting from the first year.
NOTE:
The
Free domain freebie
only applies to a plan purchase duration of
12 months minimum
, if you purchase a
plan for one month
, you will not be eligible for a free domain name.
Also, if you purchase the Economy Linux Hosting for more than one year, the domain would still need to be renewed after the first year of purchase.
Free Business Email Account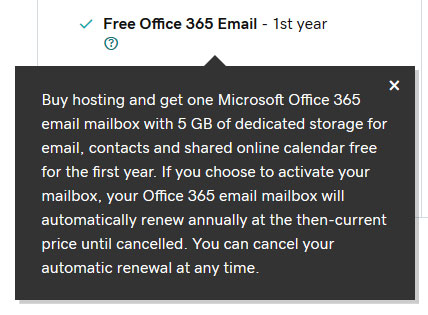 Like the free domain bonus that comes with this plan, you also get a free business email account for the first year when you purchase any Linux-based hosting plan.
The email mailbox comes with 5GB worth of dedicated storage for receiving emails, storing contacts, and other email features.
Using this freebie is optional. If you choose not to use it for the first year, then the auto-renewal feature will remain turned off; in most cases, though, receiving and sending emails is something your business would definitely need.
NOTE: The Free Business Email Account freebie only applies to a plan purchase duration of 12 months minimum, if you purchase a plan for one month, you will not be eligible for a  Business Email Account.
Also, if you purchase the Economy Linux Hosting for more than one year, the Business Email Account plan would still need to be renewed after the first year of purchase.
100GB Worth of Allocated Disk Storage
Although unclear whether they use HDD or SSD storage technology, the Godaddy Economy plan offers a substantial 100GB disk storage allocation, which is not common with most entry-level hosting clans provided by other companies.
Unmetered Bandwidth
This plan, as well as other higher-tiered Godaddy Linux-based hosting plans all offer unmetered bandwidth, which means you do not have to worry about any form of restriction when serving webpages to visitors or uploading files.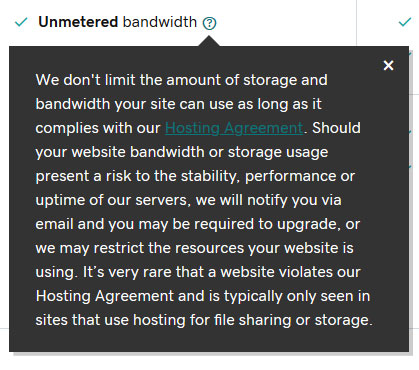 You should be aware that Godaddy has a Fair Usage Policy on Bandwidth usage, which enforces a few restrictions not mentioned on the sale page of the Economic Linux Hosting plan.
Other than that, it's a huge plus.
Cpanel Access
All Godaddy Linux-based hosting plans come with Cpanel access. The Economy Linux Hosting plan is no exception.
One-Click Software Installation (125 Applications including WordPress, Joomla, and Drupal)
Although Godaddy Linux based hosting plans do not come with the Softacolous Add-on in the Cpanel, it does offer a custom solution for installing software like WordPress & Joomla quickly.
Their inbuilt exclusive One-click installation software allows you to install several kinds of Softwares and in their latest versions.
No hassle, just follow the installation wizard, and you're good to go.
On-Demand Resource Upgrade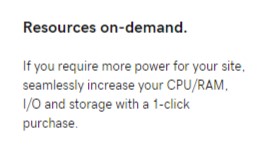 Need more RAM? Or maybe you're almost out of storage, with the Economy Linux hosting Plan or any Linux based hosting plan, you can pay for any add-on resources in just one-click.
You don't even need to contact support to do this, making each plan very extensive and scalable.
As your business grows, you won't need to migrate to a new plan and can just keep purchasing more Resources as you see fit.
1 GB of Allocated Database Storage
All Godaddy Linux Based Hosting plans come with 1GB worth of database storage, the Economy Linux hosting plan is no exception.
Note: Though you have 1GB worth of Allocated Database Storage, you can only create about ten databases on the Godaddy economy Linux hosting plan.
Standard Performance & 99% Uptime
The Godaddy Economy Linux hosting Plan also assures standard performance as well as a %99 uptime (which essentially means your site will never go offline except on rare occasions).
NOTE: Many customers have complained about the slow speed of Godaddy for their sites, I can confirm this because I had my own clients that faced the same issue.
How Much Does Godaddy's Economy Linux Hosting Plan Cost?
As of when writing this article, Godaddy offers a %33 discount on all Linux Based hosting accounts for the first year.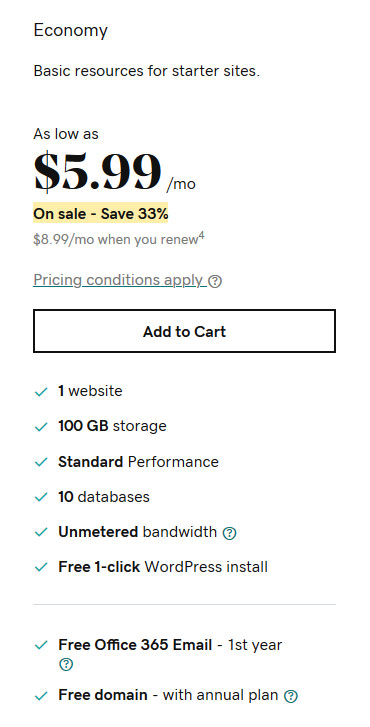 For the first year, the Godaddy Economy Linux Hosting with Cpanel Plan would cost you $72, which is about $5.99 a month.
After the first year, the renewal price for the subsequent years would be $108, which is also about $8.99 a month.
NOTE:
Unlike its competitors, Godaddy actually charges you for the SSL certificate which you will have to pay for a sum that goes up to
$63/year
, which is ridiculous in my opinion when almost all the other top web hosting companies offer the
SSL for free
.
Who Is Godaddy's Economy Linux Hosting Plan For?
If you're running a small business and want to create an online presence or display a portfolio of your work, then this plan would definitely be ideal.
It can also accommodate low traffic blogs and landing pages, the plan is entirely scalable as well, but it's meant for something small at the very least.
Trying to run a streaming website or something resource intensive would definitely not perform as well you'd hope except it's limited to a number of users.
Is Godaddy Economy a Good Plan?
No, it's not. There are far better options like Bluehost that offer better hosting services in terms of quality and price.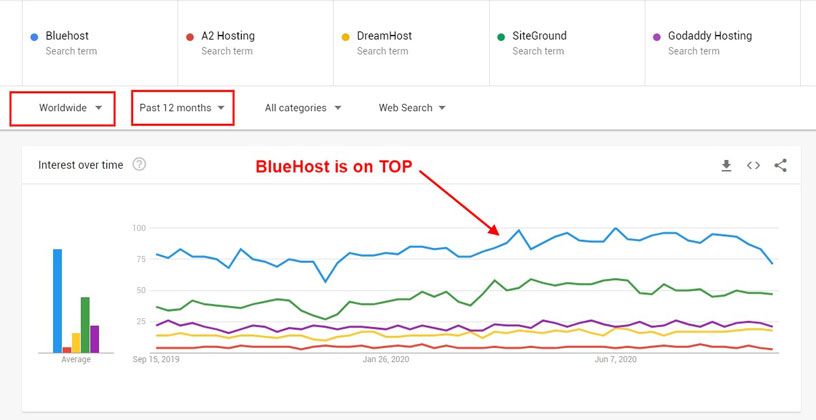 From my personal experience, you should expect slow loading times for your sites on all Godaddy's shared hosting plans, unfortunately, people don't get to know that until they sign up for the hosting plan. In addition to that, the domain name renewal rates keep on increasing in the years after.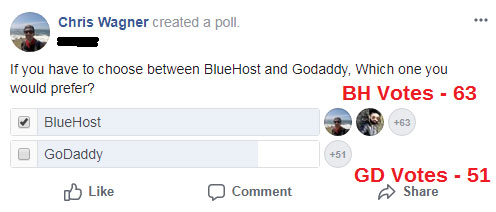 If you are willing to remain with Godaddy, in that case, I would advise you that once things start going well for your site and your traffic volume outgrows your current Godaddy plan capacity, to avoid experiencing any performance issues, I would recommend you to upgrade to a VPS; although that would cost you a lot more, that remains the only solution if you choose to stay with Godaddy.
Conclusion
In this article, we have gone over all the significant features of the Godaddy Economy Linux hosting plan and also broke down the kind of websites it can handle.
At this point, you should be able to decide if this plan is ok for your next or existing websites.
I hope you find the article useful and if you have any questions about this plan, do not hesitate to ask in the comment section below, I will get back to you as soon as possible and give an honest answer based on my experience with the plan.