Do you know that on average, 30,000 new websites are hacked every day? Cybersecurity statistics show that the average number of records stolen every second is 75 – with every breach, your business-critical data is more vulnerable to cyber theft.
With the rate of cybercrime increasing at a rapid pace, it has become more important than ever to protect your website and back up all content, data, and files regularly.
To provide high levels of security and data protection to its clients, HostGator offers CodeGuard – a service that safeguards your website with daily automatic backups. Referred to as the "Website Time Machine," CodeGuard automatic backups extend protection against hackers, viruses, or even your own faulty code that may break your website accidentally. But is HostGator CodeGuard worth it?
Well, so you know CodeGuard is a paid addon that comes with a 14-Day Free Trial, i.e. you need to pay to buy the service to "backup, monitor and restore your website from any point." When you sign up for a HostGator web hosting plan, the CodeGuard addon option gets selected by default. However, you have the option to enable/disable this service later.

Activate HostGator Discount (60% OFF)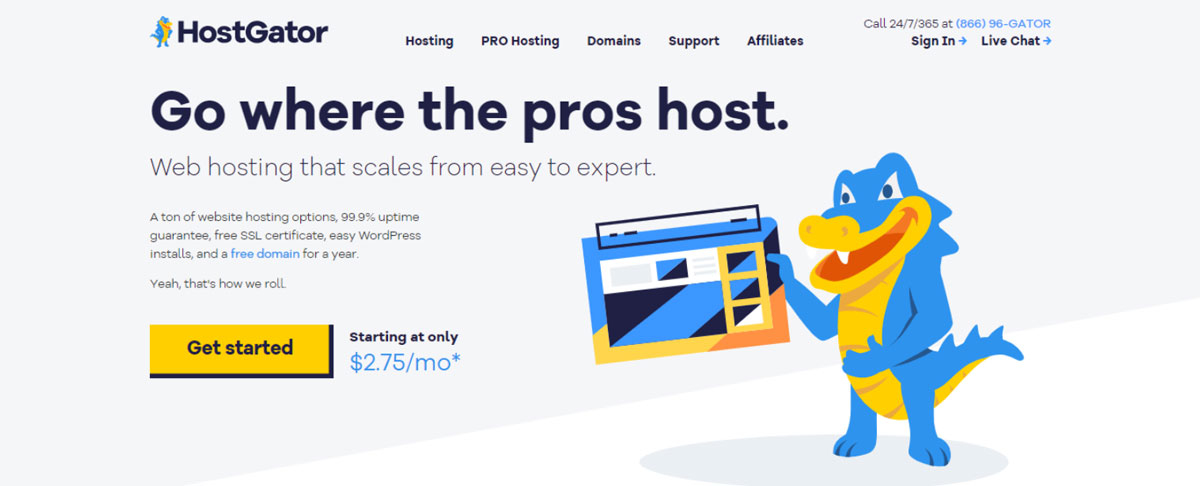 There is an awesome offer you can benefit from, which consists on a discount of "60% OFF" for their shared hosting plans, pretty cool right!!
Claim HostGator Discount (60% OFF)

Is HostGator CodeGuard Worth It?

NO, it's not worth it.
In this review, we will discuss what is CodeGuard? And whether you should pay to use the service and backup your website data regularly.
What Is CodeGuard by HostGator?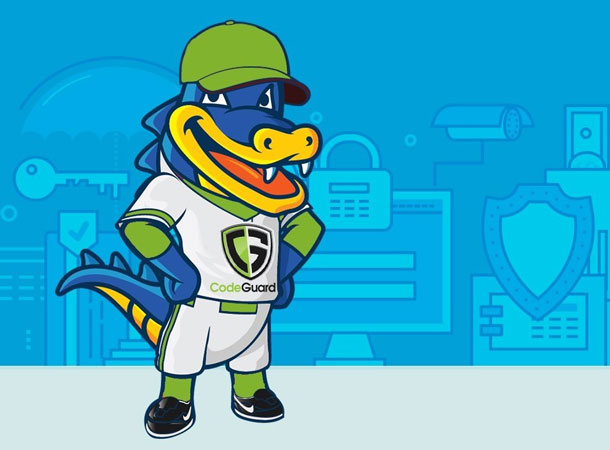 CodeGuard by Hostgator is an automatic website backup service that provides daily monitoring and full protection of your website so that all critical data is safe. With a daily automatic backup system, it functions as a protective shield that safeguards your website's valuable data from hacking, wrong coding, or other bad activities.
Here are the benefits of backing up your website with CodeGuard HostGator:
Prevent Data Loss
Loss of data due to human errors is not surprising. But what's more important is to have a dedicated backup strategy in place. CodeGuard HostGator automatically backs up your website daily and stores all data in the cloud. This allows you to restore your entire website or a file with just a click of a button.
Get Protection Against Malware and Hackers
There may be times when hackers gain access to your website unethically to steal valuable data or simply damage it. At other times, the website may fall prey to malware and viruses that can compromise your business-critical information. In addition to effective cybersecurity precautions, restoring a backup with CodeGuard may help you to get control of your website again.
Address Compatibility Issues after New Updates or Installations
To have your website functioning smoothly, it is important to update it regularly or install different addons, such as plugins and themes. However, all the updates and plugins might not work well with your website always; there are possibilities that the functioning of your website might get affected. This can cause some sort of data loss. To be safe, you'd want to back up your website before installing an update or activating an addon.
With CodeGuard, backup your website is hosted on the cloud and your important data is protected from malicious attacks, theft, or coding errors.
CodeGuard is available with HostGator's Managed WordPress Hosting Plans:
Starter Plan: Up to 1GB Backup
Standard Plan: Up to 2GB Backup
Business Plan: Up to 3GB Backup
How Does CodeGuard Backup Work?
HostGator CodeGuard provides three types of backups: initial backup, regular/continuous backup, and on-demand backup.
In this section, we will discuss how this HostGator addon generates backups in the following circumstances:
1. Initial Backup
As soon as you purchase the CodeGuard service with HostGator, it will automatically run an initial backup on your website. During this process, it will compile data retrieval of all files that it has access to. Here's how the initial backup process works with CodeGuard:
Process Initiation: In the first step, CodeGuard will verify the credentials you provide.
File Pickup: It will analyze the file structure of your website and create a Git repository on a preferred cloud server
File Transit: CodeGuard will then confirm the list of files or content that needs to be copied to the Git repository and finalize the file pickup process. On confirmation, the files will be transferred to the Git repository on the cloud server
Final Delivery: In this step, all files will be encrypted and moved from the cloud server's Git repository to a digital storage facility. Once encrypted and moved, the files will be deleted from the cloud server.
During the initial backup process, you can also get real-time updates on your CodeGuard dashboard: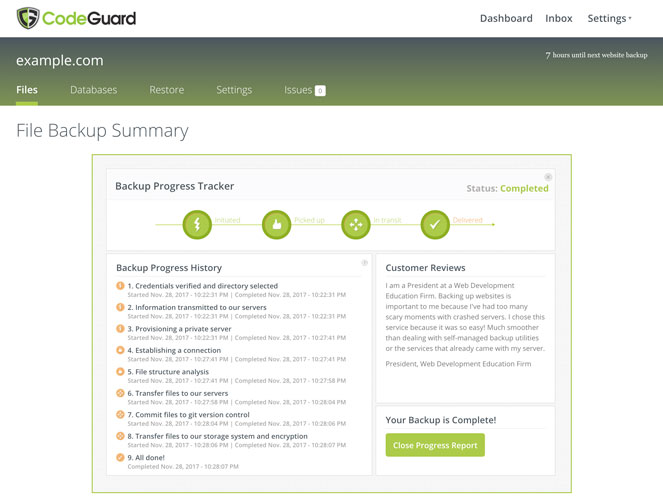 2. Regular Backups
One of the best things about CodeGuard is that it performs continuous website monitoring and backup to ensure your data is restored and safe in the event of unexpected changes.
The addon will continue to monitor your website on daily basis and detect any change made to its source code. On identifying any such changes to the site, CodeGuard will automatically initiate the backup process for the files that might be affected due to the change. It will also send you a notification through email in case it detects a change in the website.
3. On-Demand Backup
On-demand backup service is only available if you purchase CodeGuard Professional, Premium, or Enterprise plans. This allows you to create a backup whenever you want in addition to CodeGuard's automated daily backups.
The steps to initiate an on-demand backup are mentioned below:
Visit your CodeGuard dashboard by logging into your account.
Choose the website for which you want to run an on-demand backup.
Click the Files tab and at the top right, you will find the backup counter.

Source: HostGator

Click on the box that says "Run Backup Now" and your website backup will begin shortly.
If you want to check the status of your backup, click the check-mark against the button "Backup was requested" after your click "Run Backup Now." Alternatively, you can visit the "Restore" tab, scroll to the option Latest Backups and click on "View All." Once the backup is complete, this will be shown in the Backup History with the details, time, and date.
Key Features Of CodeGuard HostGator
Here is an insight into the primary features of HostGator CodeGuard:
Daily Automatic Backups
CodeGuard will run automatic website backups daily, ensuring your valuable data remains safe and can be restored in the event of malicious attacks, changes to the site's coding, or other activities.
Website Monitoring

Through continuous website monitoring, CodeGuard scans for any major changes that occur in your website. On detecting such changes, it will automatically initiate a backup and store all data on the cloud. This allows you to restore your entire website or important files easily.
Free Storage
All files that are backed up and retrieved from your website are automatically stored on Simple Storage Service (S3) a 3rd party cloud platform by Amazon Web Service. The advantage is that you do not need to buy the storage space on AWS, free cloud storage is included in CodeGuard's pricing plan.
However, AWS offers limited free storage space and it may not be enough if you want daily automated backups or run multiple websites. In that case, CodeGuard Basic Plan's 1GB storage space may not be enough.
Notifications

In case CodeGuard detects unauthorized changes in your website's code, it will send an email notification to you. Through 'Website Change Protection', it will keep you notified as and when an issue arises.
File Change Monitoring
It features a simple-to-use dashboard that allows you to schedule website monitoring, view changes, and manage email notifications through the website protection plan. The HostGator addon continuously monitors your website database to identify changes and notify in the event of file changes.
Compression
CodeGuard uses FTP/SFTP backup method based on an effective compression technology that helps reduce the backup file size considerably. So, you can utilize more of the free cloud storage space available to you.
HostGator CodeGuard Pricing Plans
After you buy a HostGator web hosting plan (Standard, Starter or Business) and sign up, you will get the option to add CodeGuard in your cPanel.
Here is a quick overview of CodeGuard pricing plans and the key features you can get with each plan:
| | | | |
| --- | --- | --- | --- |
| Basic | Professional | Premium | Enterprise |
| $19.95/year | $49.95/year | $99.95/year | $239.95/year |
| 1GB disk space | 5GB disk space | 10GB disk space | 25 GB disk space |
| Up to 5 websites | Up to 10 websites | Up to 25 websites | Up to 100 websites |
| Daily automatic backup | Daily automatic backup | Daily automatic backup | Daily automation backup |
| Unlimited databases | Unlimited databases | Unlimited databases | Unlimited databases |
| Unlimited file restores | Unlimited file restores | Unlimited file restores | Unlimited file restores |
| 3 restores per month | Unlimited site restores | Unlimited site restores | Unlimited site restores |
| _ | Priority queuing | Priority queuing | Priority queuing |
CodeGuard's price is quite cheap, with the basic plan starting from $19.95/year or at only $2.00/month. However, if you have multiple websites and if you need regular automated backups, 1GB storage space will be insufficient.
Additionally, the basic plan does not include features like on-demand backups or website change monitoring. For that, you need to pay a higher price and buy a HostGator CodeGuard Professional plan or above.
View Pricing Plans

Pros and Cons of HostGator CodeGuard
Here's a look at the benefits and limitations of using CodeGuard:
Pros of CodeGuard
Daily automatic website or file backup that you can easily restore with a click of a button
User-friendly interface
Continuous website monitoring to detect unauthorized changes in the website's coding system or files
Get notified instantly as soon as an issue arises
Free change monitoring and instant alerts
Free malware scanner
It is a Website Time Machine that allows you to restore your entire website or simply a file in a fast and hassle-free manner
Restore your complete website or specific files directly from the cloud
Get 24/7 customer support
Cons of CodeGuard
CodeGuard with HostGator costs $19.95/year for a website backup service that you can otherwise get for free
Limited backup storage and no on-demand backups or unlimited file restores available with the Basic Plan. To get the features, you need to sign up for a Professional plan or above at a higher price
Is HostGator Codeguard Worth It?
You can consider using CodeGuard's paid addon if:
You are using some other CMS than WordPress, which does not have any free backup plugin.
Your website is more vulnerable to cyber threats and you want complete backup daily.
You are looking for a simple way to restore your website and all its content.
You do not care about paying for an addon, which could otherwise be free.
You run a single website or up to 5 websites.
That means if you have a WordPress website, then you do not need CodeGuard. Additionally, the basic plan provides only 1GB of backup storage space. This is not enough if you have multiple websites and want ongoing automated backups every day. For optimal backup experience for users with multiple websites, the storage space should be at least more than 5GB.
Conclusion
From the above review, we can conclude that HostGator CodeGuard is a good option for daily automated website backups and improved data security, but only if your website does not run on WordPress and has no free backup solution.
If your website does not have access to free backup plugins or addons or you run only a single website, it might be worth paying a minimum of $19.95/year for this paid HostGator addon.
However, we recommend not buying HostGator CodeGuard if you have a WordPress website. On WordPress, you can find numerous free plugins that provide website backup solutions at no additional cost.
For example, you can consider using the Updraft Plus plugin. The plugin is available for free on WordPress and ranked among the world's leading scheduled backup services. You can easily backup your databases and files into the cloud directly and restore them with just a few clicks.
Try HostGator (60% OFF)

On the other hand, CodeGuard is also not worthy if you have multiple websites with ongoing automated backup needs. The cheaper Basic Plan supports only up to 5 websites and has a backup storage space of 1GB. This is insufficient because backing up multiple websites would need at least 5GB of storage space. And CodeGuard offers that at a much higher price when you buy their Professional plan or above.
If you have any suggestions about CodeGuard offered by HostGator, you can leave us a comment here. We would be glad to know your opinions and experiences with HostGator's CodeGuard.
We are sorry that this post was not useful for you!
Let us improve this post!
Tell us how we can improve this post?