If you talk about the best way to grow your website, it's all about having more content on the website. The best way to get more content for the website is by having a forum website. The User Generated Content (UGC) will help you rank better and you won't even have to work more.
Forum websites are the best solution for that. If you are planning to start a forum website, you will need the best forum hosting for it. For the same reason, we have gathered a list of the cheapest forum hosting providers you can sign up for.
7 Best Forum Hosting in (2023)
#1 Hostinger
Hostinger is the #1 best forum hosting you can go with. It has a unique dedicated plan for it. You can go with the shared hosting. There are many plans from which you can choose one. If you want to host multiple websites, you will get a decent discount.
The servers can handle all online forums. They have got a one-click forum install. You can directly select your favorite forum software and hit the install button and that's it.
Pricing starts at $1.39 per month.
Forum Supported: MyBB, phpBB, FluxBB, WordPress, Joomla, etc.

Best Features
Free SSL
Git Access
Fast servers
WordPress acceleration
One-click install for online forums
Custom control panel
Activate Hostinger Discount (85% OFF)

#2 Cloudways

Cloudways is another great forum hosting. Just like Hostinger, you will get dedicated hosting here. You can choose the plan you love. Here, there are dedicated plans available that can easily handle the high traffic of a forum. So, if you don't want to go with standard hosting, you can go with Cloudways hosting.
All the Cloud plans are managed, so all there is left for you to do is to install your forum application. So this is for the people who have not yet selected the forum app.
The price starts at $10/month.
Forums supported: PhpBB, XenForo, vBulletin, InVision, FluxBB, miniBB, MyBB, and many others have their dedicated hosting. It supports most of the other forum platforms in standard forum hosting.
Best Features
Free Automatic backups for your forum
Ultra-fast servers
Free SSL certificate
Dedicated Firewall
Monthly & Hourly Pricing
Try Cloudways (for 3-days)

#3 Bluehost
Bluehost is one of the most popular hosting services where you can host your website. Bluehost is known for better security and faster speed. You can surely go with the shared hosting here or you can also go with the VPS if you are planning to host a big forum software.
Here, it has got Mojo Marketplace. In the Mojo Marketplace, you will find many forum hosting services. This is how you can install the forum and host it directly.
The price starts at $2.75 per month.
Forum Supported: All major forums are supported. If you are using vBulletin, the technical support is average.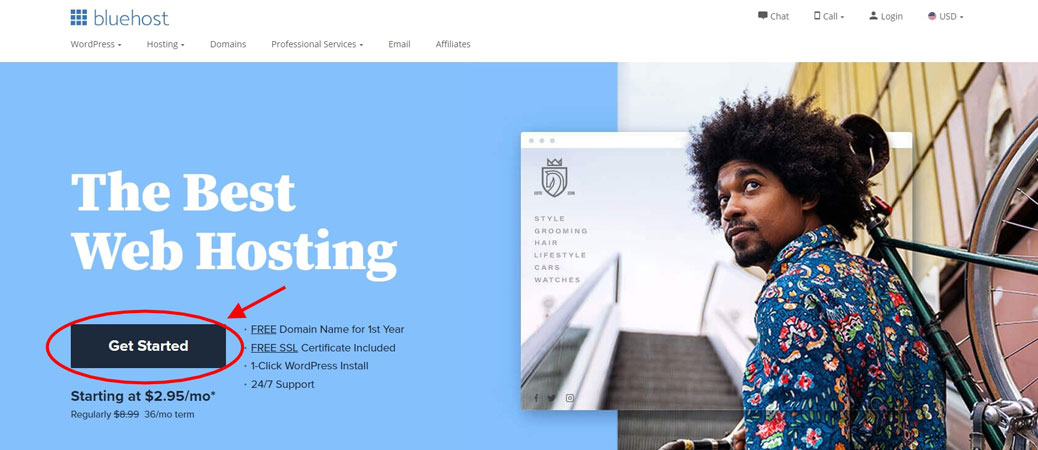 Best Features
Free domain, CDN, and SSL
24/7 support
Unlimited bandwidth
Mojo Marketplace for all the forum apps
Great speed and security
Claim Bluehost Discount (67% OFF)

#4 HostGator
HostGator is an affordable solution you can use. They have dedicated application hosting where you can host any app. This includes apps like WordPress, Joomla, PhpBB, etc. Here, you will get enhanced performance and better control.
There is a one-click install feature available for all the apps. For forum hosting, you can either go with the app hosting or you can use shared/VPS hosting too. This is surely your choice.
The price starts at $2.75.
Online Forums Supported: Dedicated solution for PhpBB SMF and WordPress. Technical support is available for vBulletin. You can surely host other online forum scripts too.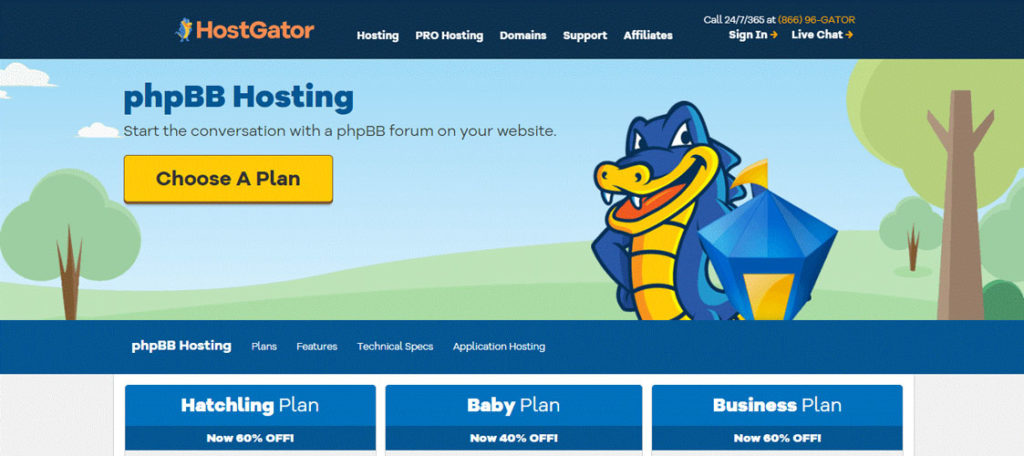 Best Features
Free SSL certificates
Unmetered bandwidth
Froum web hosting for PhpBB
Secure and fast servers
Affordable price
99% uptime
Free website transfer
Claim HostGator Discount (60% OFF)

#5 InMotion Hosting
Yet another great hosting you can go with is InMotion forum hosting service. You won't get any dedicated hosting here. You can directly go with the shared or VPS hosting depending on the need.
They have tutorials on how to install the forum apps. InMotion can be quite expensive as compared to others. This is due to the features they provide. With that being said, you will get more features here.
The price starts at $5.99.
Supported forum: All major forum scripts are supported.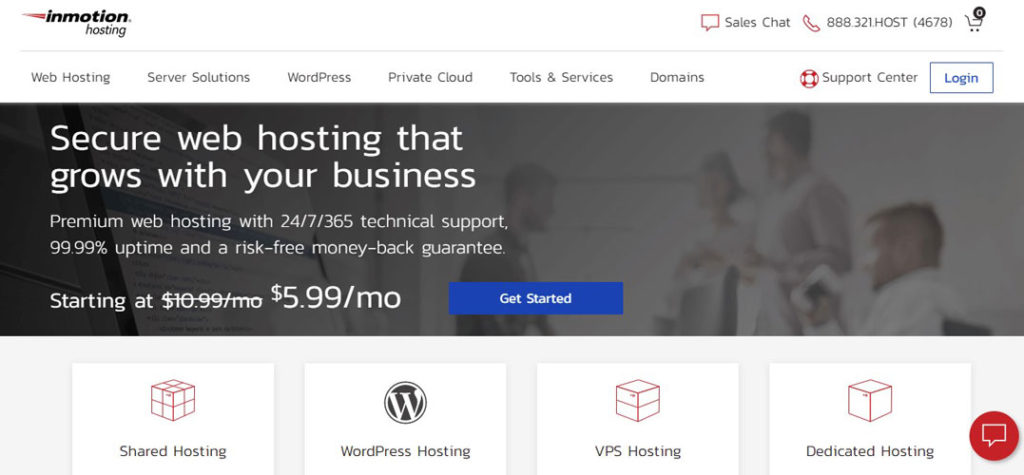 Best Features
99% uptime guarantee
90 days money-back guarantee
Simple configuration in case of VPS
Fantastic support
Superfast server speed
Visit InMotion Hosting

#6 Dreamhost
Dreamhost is mostly known for WordPress hosting. If you are planning to host your forum with a WordPress plugin, this will be the perfect option for you. This doesn't mean you can't use any other open-source forum software here.
They have an option called "Googies". From here, you can install any forum script such as PhpBB with a few clicks. You can install any of the scripts from there. This is how you can install forum software in Dreamhost.
The price starts at $2.59 per month.
Forum supported: WordPress is preferred but you can install any forum script you want.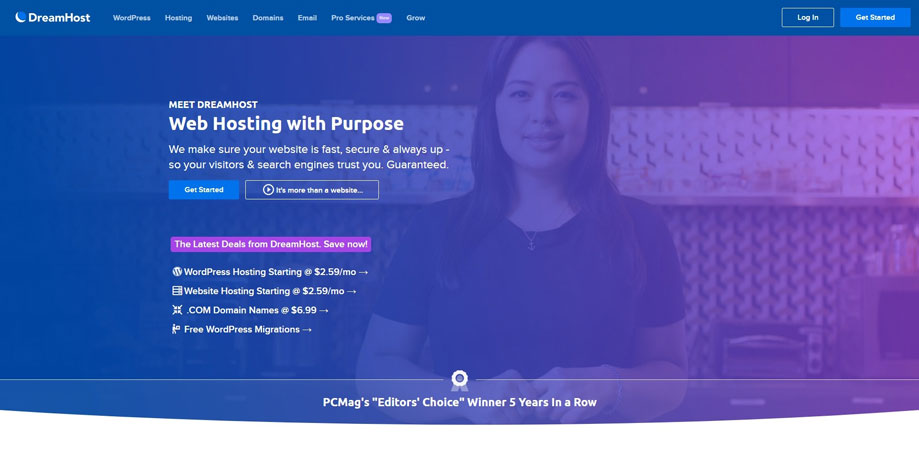 Best Features
Custom Dreamhost panel
Better speed
100% uptime
Unbeatable WordPress experience
Unlimited bandwidth and storage
Visit DreamHost

#7 A2Hosting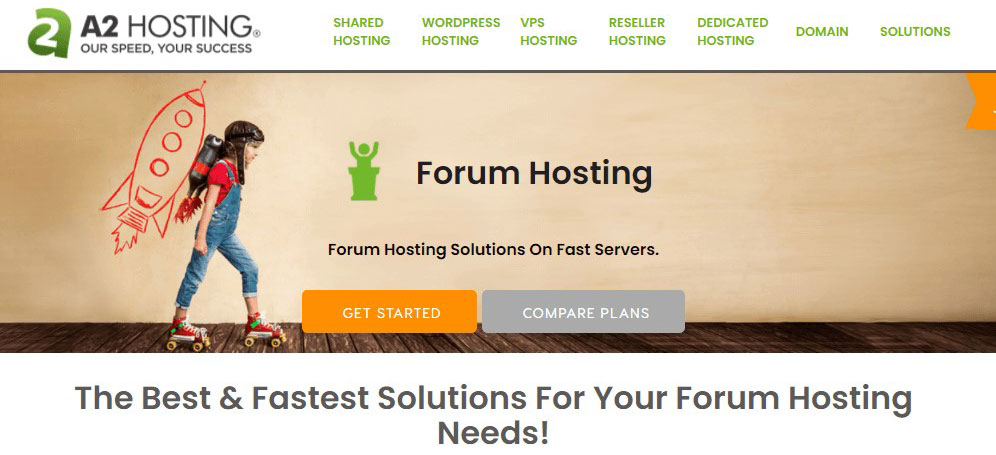 A2 hosting is mostly famous for its speed. They have a great forum hosting service. Whether you are planning to host VBulletin, PhpBB or it's MyBB, you can host it here with the forum hosting service.
There are many great features you will get which include one-click forum hosting. Further, you will get great speed with awesome support and free migration.
Starts at $2.99 per month
Forum supported: All of them are supported including vBulletin, PhpBB, MyBB, AEF, FluxBB, Vanilla forums, etc.
Best Features
99% uptime
Turbo server with 20x speed
SSD storage
Unlimited transfer
Staging environment
Choice of data center
Get Started with A2 Hosting

What is Forum Hosting?
Before we get into the list, let's understand what is forum hosting service. To understand it in simple terms, it's the hosting where you can easily host your forum without worrying more about the performance.  A forum will need less loading time. Also, it requires a decent amount of resources.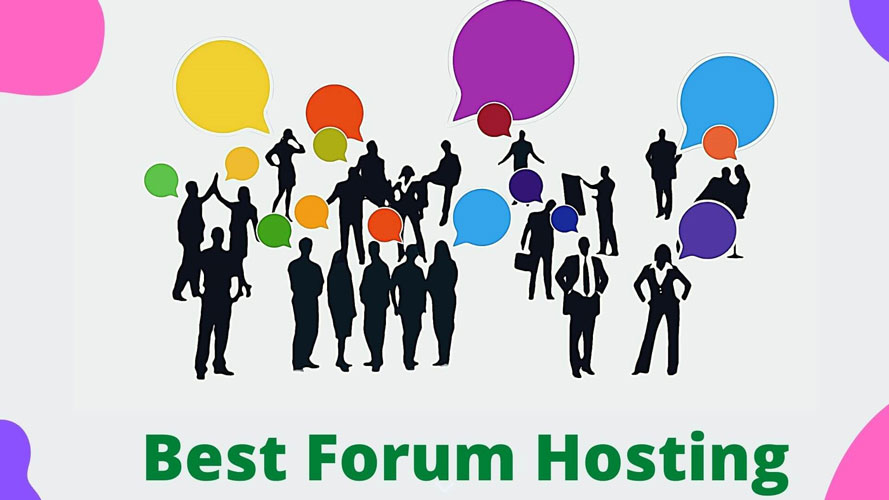 Therefore, you will need to find the best hosting company that supports forum hosting services. We will be seeing this shortly.
Most of the web hosting providers we are going to see will support all forum software. So, that won't be an issue here.
Factors to consider when choosing the best forum hosting
Now, when you are choosing a cheap forum hosting. Here, there are two main types of factors that you need to consider. One of them is performance-based factors and the next one is technical factors. Let's see both of them.
Here, you need to see the following things:
Software Support: You need to see whether the forum software you are planning to install is supported in the hosting or not.
Softaculous: You want to make sure that the web hosting provider has this library because it will allow you to easily install any forum app with 1-click.
Customer Support: You need to see whether they have customer support or not.
Uptime: Uptime will determine the percentage of time when your website is up. 99.9% is considered great.
Performance: You also need to see the speed of the server.
Dedicated hosting: See if the hosting service has a different service for "Forum hosting" or are they just allowing you to host online forums in the shared/VPS hosting.
Money back: You can see if there is any money-back guarantee here. If yes, you can also see the number of days.
Technical Factors
Here are some of the technical factors to consider:
PHP version: It should support the latest PHP version.
The number of websites: You can see the number of websites allowed to host here.
Database: If a web hosting provides unlimited websites but they only allow 10 databases, you will only be able to create 10 online forums as each forum will require at least 1 database.
Bandwidth: Most of the services mentioned here have decent bandwidth, if not unlimited. If you have more visitors, you will need better bandwidth.
Storage: In forum hosting, you don't need a huge amount of storage. Since most of the content will be text and not media files, so, this is not an issue. It's good to see the storage capacity though.
What are the best forums softwares?
The best forum software will depend on your requirements. All the popular software have basic features like profile creation, multiple hierarchies, custom posts, moderation, text editor, achievement systems, etc. Therefore, you can go with any of them.
1. PhpBB
PhpBB is one of the best forum software scripts you can use. It has all the features and is extremely simple to use. It has a classic view and is available for free.
2. MyBB
It is much more similar to the above-mentioned one but lacks some features. On the positive side, it has a better UI and looks a bit modern as compared to PhpBB.
3. CMS
There are many Content Management Systems available that also offer forum functionality. You can always use WordPress and install one of the plugins for online communities. You can also use Joomla or Drupal. There are many plugins you can use here.
4. VBulletin
Vbulletin is a great and popular forum if you are looking for a paid plan where you can host your service. It's modern and was made keeping security in the mind. You will get more features here.
5. Vanilla Forums
It's yet another great alternative to vBulletin. It's paid and has a lot of features that you can have a look at.
If you want to choose a free forum, you can go with PhpBB as it's free, minimal, and makes it easier to manage the forum. For the paid and professional forum, you can always go with vBulletin. It all depends on your requirements and how you want your forum to be. There are many more similar scripts available.
How much does it cost to run a forum?
It doesn't cost much to run a forum. Let's break it down.
At first, you will have to pay for the software. You can either go with the paid software or you can use the free forum software. If you go for free, there will be no cost here.
Other than this, you will have to choose a decent web hosting provider. There are many forum web hosting services as we have mentioned above. If you go with shared hosting which is surely enough for a small forum, it will cost you somewhere around $1 to $10 per month depending on the hosting you select.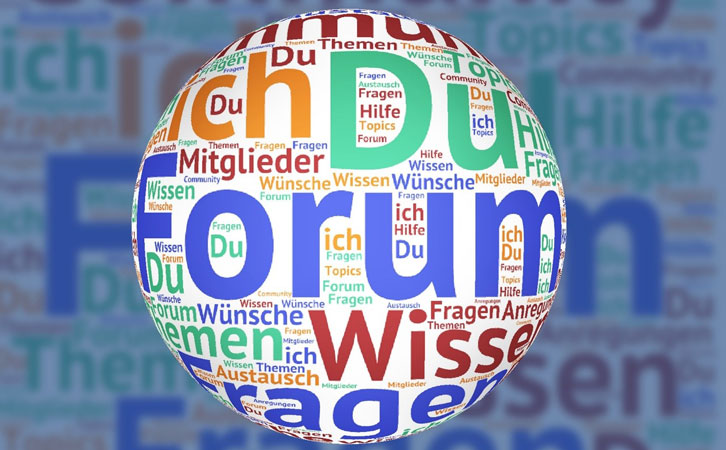 However, if you have huge traffic coming to your online community and many members are active for several hours on your forum, you can always go with the VPS, as it will be a better choice here. This can be quite expensive but you will be generating enough revenue from your forum. So, it won't matter much.
Other than this, there will be the domain cost which is roughly around $10 to $15 per year. Lastly, you can run the advertisements as per your budget.
Advantages of Starting a forum
There are many advantages of starting a forum.
Today, there is so much sponsored content out there that it becomes hard to believe one source. A forum makes the work easier as it's user-generated content.
If you are already running a company or you have a SaaS, you can have a forum to make your work easier. Your users will get most of the answers directly from the forum. In this way, they won't have to contact you.
It's always great to have an online community as it increased the brand value and users can communicate and connect.
Lastly, it's user-generated content. If there are 1000 forum posts, there are good chances that at least 300 will rank among them. This will get you, free organic visitors.
There will be many people on the internet who has the same question that one user had. In this way, the user will get the answer and you will get a new user which might turn into your customer in the future.
Not just these, there are many more advantages of starting a forum. Most importantly, it won't cost you more, and neither will you need to put in any more effort.
Final Words
To conclude, these were some of the best forum hosting providers. Along with the cheap forum hosting services, we also saw the best forum scripts you can use.
It won't take you long to set up and configure the software. It's pretty self-explanatory. You can surely follow the one-click install screens and it will guide you on what you to do further.
Your comments are always welcome!
We are sorry that this post was not useful for you!
Let us improve this post!
Tell us how we can improve this post?