Are you searching for a free domain to save initial website expenses? Have you heard of the HostGator free domain name offer? Perhaps you are planning to take advantage of this freebie for your website.
If yes, here you'll get to know about the eligibility requirements to claim a free domain with HostGator. We'll also discuss the steps to claim it and address all your frequently raised queries concerning the free HostGator domain.
Let's begin.
5 Eligibility Conditions for Getting the Free Domain
HostGator does provide you with a free domain but only on certain conditions. Also, it is available only for a single year.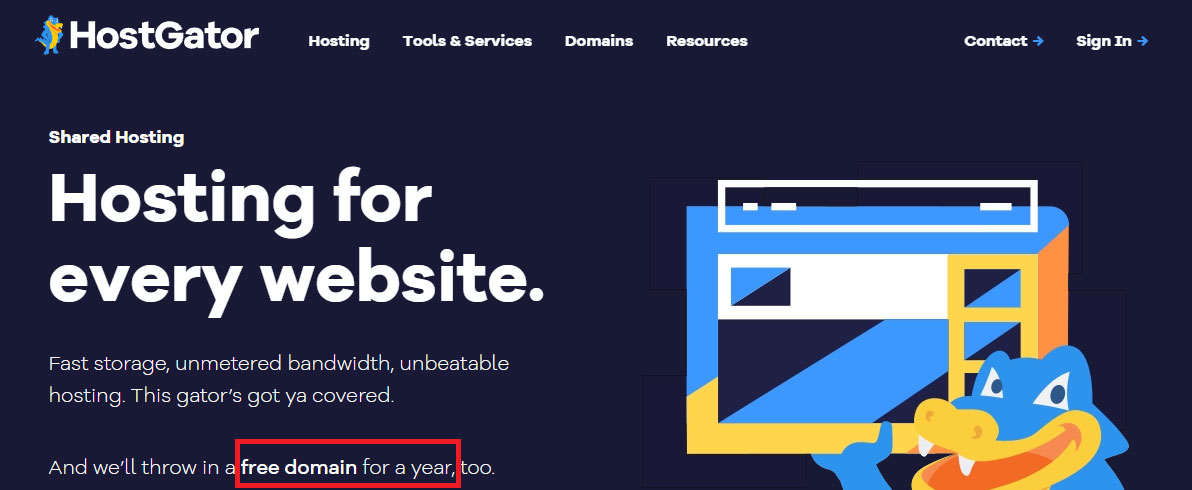 Here are the 5 eligibility conditions to qualify for claiming the free domain name from HostGator:
You must purchase a hosting package from the host.
You must either be a new HostGator customer or an existing customer ordering an additional hosting package altogether.
Your chosen domain must have one of the following extensions: .com, .org, .co, .info, .online, .net, .biz, .club, .me, .host, .site, .store, .website, .tech, or .space.
You need to purchase a plan from the host's Shared, Cloud, or Optimized WordPress hosting.
You must select a billing term of 12 months or longer.
If you plan to avail of this free offer, please keep in mind that your domain with HostGator will be free only for the initial 1-year term. You will be charged a regular renewal price for your domain annually from the second year onwards.
The average domain cost ranges between $10 to $20 per year, depending on the Top-Level Domain (TLD) you choose.
Clair your Domain Name

How to get HostGator Free Domain Name?
HostGator offers both web hosting and domain names for which you will find separate tabs on its homepage. The "Domains" tab contains a free domain search tool to help you find whether or not a desired domain name is available for purchase.
However, you must use it only for search purposes and avoid purchasing your domain here when planning to claim the HostGator's free domain. If you buy a domain before grabbing your hosting plan, you will have to pay full price for it.
To prevent any confusion, check out the steps below to get a free domain for your website from HostGator:
Step 1: Click on the "Get Started" button on the HostGator homepage.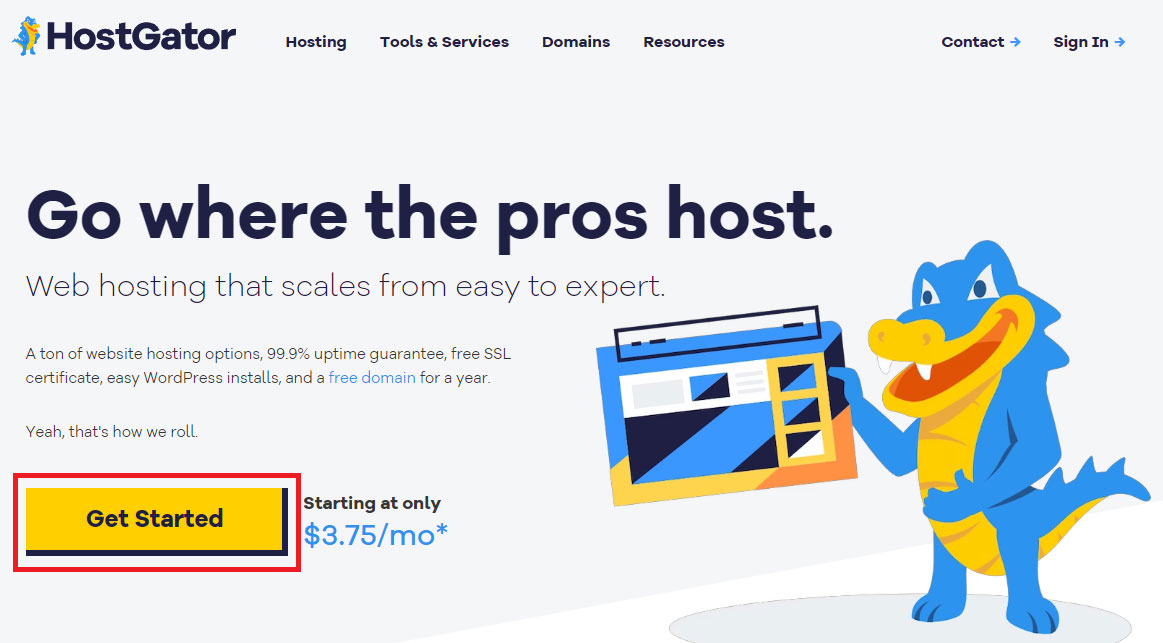 Step 2: You will be directed to a page that lists all shared hosting plans, namely Hatchling, Baby, and Business. Click on the "Buy now" button to select the plan that fits perfectly with your current hosting requirements by examining and comparing plan features.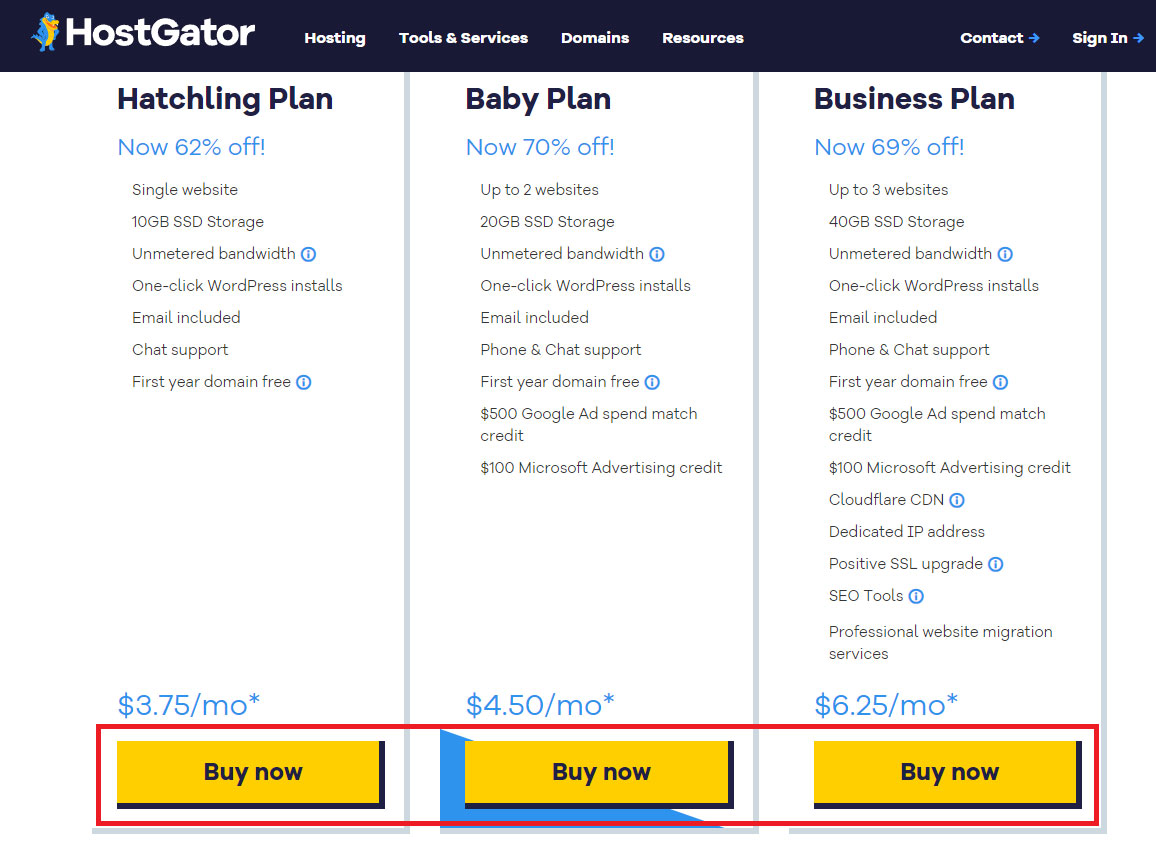 Step 3: The next page that appears is the HostGator Checkout page. Here you need to choose a name for your free domain with HostGator.

Since there are over a billion websites in total, your first domain name choice might already be booked. So you'll have to try different names that you prefer for your website till you find an available one.
You must also consider trying different domain extensions if you don't want to compromise on your choice of domain name. A domain might be unavailable with a .com extension but available with a .store or .online extension.
Once you find a desired domain name that is available, you will notice that HostGator will display it as your primary domain that is included for free with your hosting plan.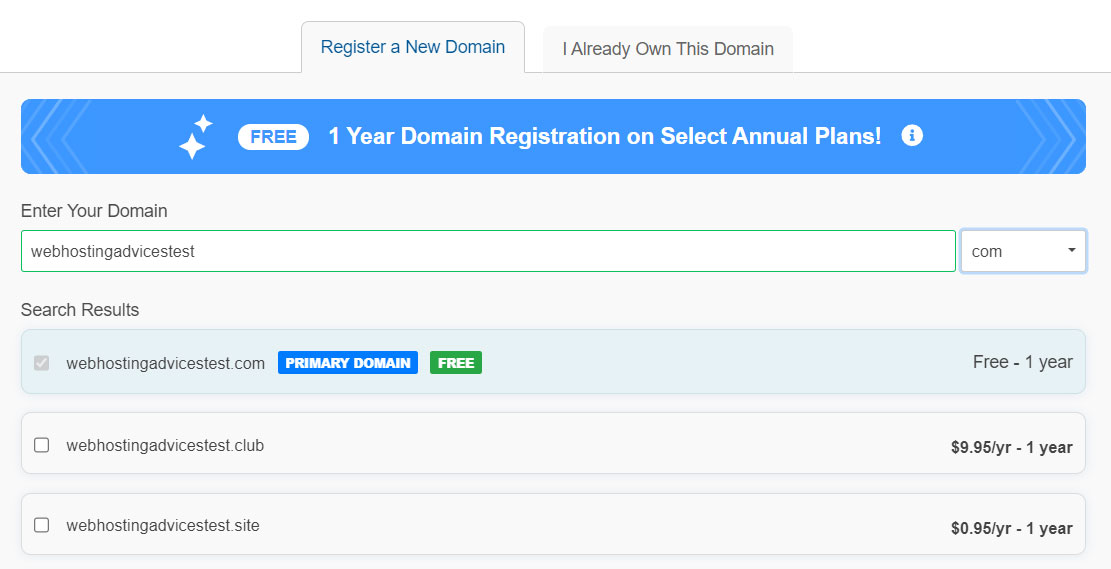 It also lists your domain name with some other extensions. You can select any of these additional domains if needed. Since the host promises only one free domain, you'll have to pay for the extra ones you choose.
Step 4: When you select a free domain name for your website, HostGator asks you whether you want to add privacy protection to it. Domain privacy, also called WHOIS privacy, hides your contact details from the general public.

If you wish to hide your details, consider adding domain privacy to your cart at this step. If sharing your contact details will benefit your company or online business, avoid this extra expense.
Step 5: Further down the HostGator Checkout page, you will need to check the hosting plan you selected earlier. Also, the host allows you to choose a billing period for the selected plan.

If you changed your mind during the purchase process, you have a chance to choose a different hosting plan here. Then, you can finalize the billing term for the same.

You'll notice that HostGator offers bigger discounts with longer billing cycles. Additionally, the renewal prices also vary with different term lengths.


So it is profitable to go with a longer billing term if you can afford it at this stage. Otherwise, choose a 12-month billing cycle since that is the minimum term you need to select when claiming a free HostGator domain.
Step 6: Once you select your domain and hosting, it's time to create your HostGator account. Registration requires you to enter your email, generate a password for your account, and a 4-digit numeric PIN.

Step 7: After creating your HostGator account, enter your billing information to claim HostGator free domain with your hosting plan.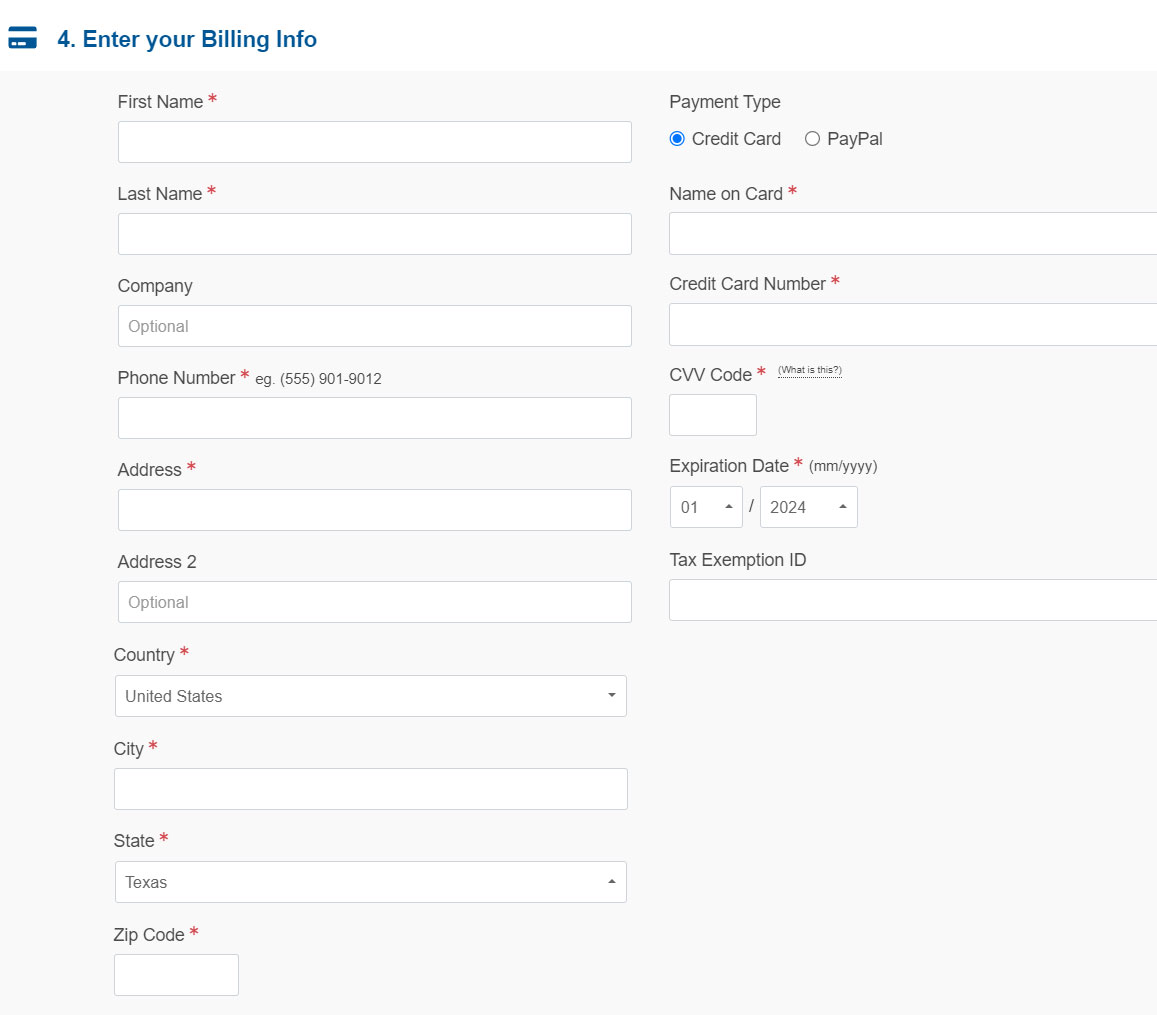 Step 8: Then, the host allows you to pick up hosting add-ons for your website. You can select the ones you need or skip purchasing them all.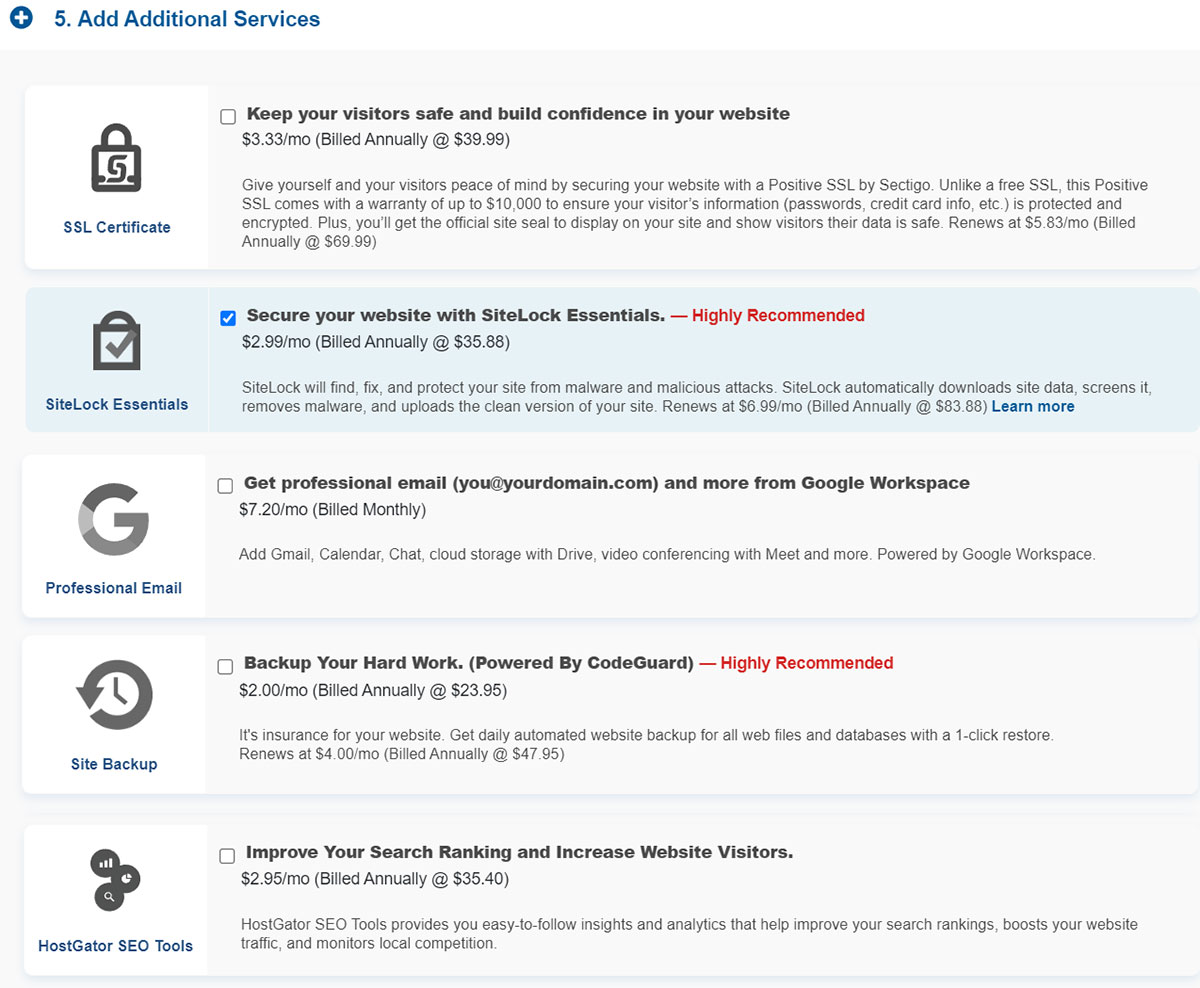 Step 9: Further, enter a discount code, if you have any. The host might add one automatically for you.

Step 10: Review your HostGator order details in the next step.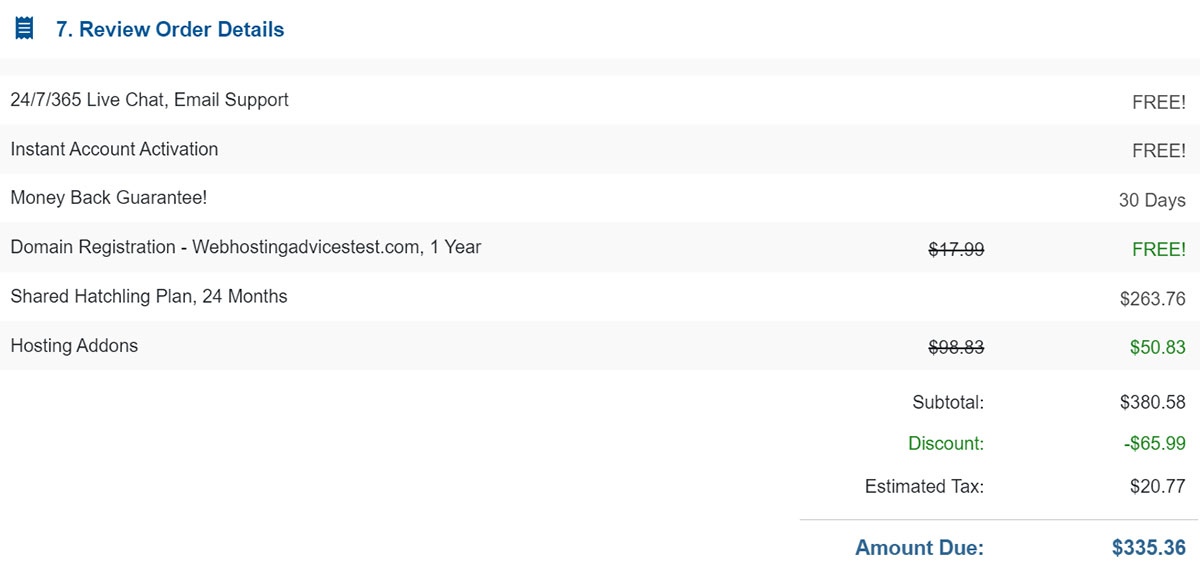 Step 11: At the end, read and agree to the host's terms of service and other legal policies. Then hit the big "Checkout Now" button.

That's it! You get your free domain name as soon as your payment is confirmed.
Conclusion
HostGator offers a free domain to both its new and old customers with many of its hosting plans. You only need to fulfill certain conditions to grab one for your website.
Follow the step-by-step process above to save money when creating a new site. In case you feel stuck somewhere, share your problem in the comment section below and we'll be quick to offer a solution.
Activate HostGator 62% Discount

FAQ (Frequently Asked Questions)
Do I get a free SSL certificate with each domain on HostGator?
Yes, you do get a free SSL certificate with each domain on HostGator.
Are domain aliases free with HostGator?
No, domain aliases aren't free with HostGator. You need to purchase them separately.
How much does a .com domain cost on HostGator?
A .com domain costs $12.95 for the first year and renews at $19.99 per year. However, you can save the first year domain expense by following the above-listed steps to get a HostGator domain that is free.
We are sorry that this post was not useful for you!
Let us improve this post!
Tell us how we can improve this post?