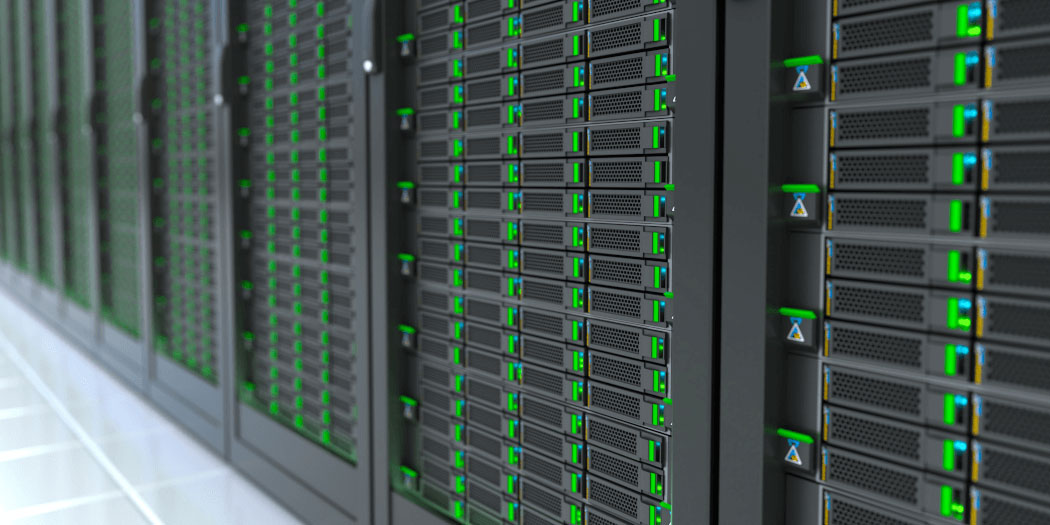 With the advent of web hosting, it became possible to share server resources with other users without reducing their efficiencies. Despite this option, which benefits more than one, some professionals still like the principle of privatizing servers. To meet this category of users, web hosts have designed the VPS. Why choose VPS hosting and what are the benefits?
What is a Virtual Private Server for?
One of the advantages of physical servers lies in the fact that they belong exclusively to their owners. The Virtual Private Server process is roughly similar to that of a private server.
Indeed, VPS web hosting consists of the dedicated server behaving independently, despite the fact that it is part of a dedicated server. Thus, you will subscribe to virtual hosting, but you will benefit from the exclusive control of certain functionalities.
The physical server is shared between a lot of users, but with the virtual server you are the only one who will have access to it: that means that you won't be sharing any of the resources like RAM and CPU. In other words, the virtual private server solution is more attractive for professionals or individuals looking to privatize their hosting.
It turns out to be the best hosting option for large companies or start-ups with an expanding financial situation, really high data traffic and seeking maximum security for their data.
This type of server gives you the option of installing software and having a personal operating system in addition to full root access. While having the possibility of using additional functionalities.
Why choose VPS hosting?
Making the decision to subscribe to this type of virtual hosting gives its tenant a multitude of possibilities, each as interesting as the other.
First of all, the choice of your server can play a decisive role in your activity. It can even be the main cause of your website's success or failure. With VPS web hosting, you can get as much space as you want.
Target your needs well
The virtualization of your web hosting results in a clear improvement in the speed of your sites and the transmission of stored data. Aside from its fairly large storage capacity, the other advantage that this type of hosting offers lies in its ability to give you the choice of launching new virtual servers from those already acquired.
You thus have the possibility of producing a faithful and conforming image of your private virtual server. All in a short period of time without interfering with your initial virtual server system.
VPS web hosting makes you autonomous and independent from other users on the server. Therefore, it gives its customers a guarantee of better security.
Thus, certain options such as the OS and tools will not be affected when other users' sites are faced with problems.
Performances
In addition, the equipment used for this kind of solution is unmatched in speed and performance. They can withstand traffic spikes from changes made by their users.
You will also be able to directly observe the frequency of the movements made on your server through the management means made available to you.
With this virtual machine, you will have the right to insert several kinds of installation. We can, for example, server modules, panels, certificates, software or scripts. These new features will help you with your daily tasks.
Greater autonomy
The service offered to VPS web hosting users is generally of exceptional quality. Indeed, your host guarantees you a first choice service. You will have advantages such as installing, maintaining or updating your virtual private server.
You should not forget the fact that your files are continuously backed up. As a result, the risk of even temporary shutdown of your site is considerably reduced.
If you are looking for a virtual server that can allow you to manage one or more IP addresses. Or if you need a way to quickly get more RAM while leaving control of your server, VPS web hosting is the way to go.
By choosing to be autonomous with this type of solution, you will no longer face certain difficulties. These are incessant spam or pop-up advertisements that appear on your site and often prevent your visitors from easily browsing your online space.
When you choose a reliable hosting company known for its professionalism, you will no longer have to worry about restoring your files. Which is the case if you choose InMotion.
If it turns out that, despite all the arrangements in place, you lose your data, it will all be restored easily. The same is true for all of the applications on it. Also, the performance of your server can be duplicated or lowered according to your requirements.
A solution for SMEs
VPS web hosting has also been designed to help small businesses avoid being harmed by the excessive consumption of resources by other people. Indeed, this hosting system makes it possible to categorize the different users and to offer them a service adapted to their needs.
Thus, sites with a low production and distribution capacity will be able to unite to benefit from shared servers. When you constantly feel the need to get more resources out of your hosting and exponentially, then it's time to switch to the private virtual server.
With the last mentioned server, you will have a separate operating system for each server. The characteristics of a VPS merges with those of the dedicated servers.
Also called Virtual Private Server (VPS), the virtual server is a system that consists of reducing the number of users present on an identical server.
In this case, the resources made available to them will be distributed proportionately for their activities. This subdivision of resources allows users to have the same management opportunities.
Attractive pricing
The value for money offered by VPS web hosting is very competitive. When you compare the features it offers to the amount you have to spend to get it, you will surely notice that it is worth it. The RAM and the information distribution network are evenly distributed among the users of the server.
In addition, you could benefit from several options for developing your sites. The confidentiality of your information is no longer a problem to solve since you are the only one who has access to it. Your server becomes more efficient and more efficient with total security. Despite having a personal server, you will still have access to the main server.
The cost of services, the configuration of the server, the quick access, the maximum security of your data are some of the many advantages that this type of hosting offers you. Accessibility, performance, price, and security are combined in a single system.
VPS web hosting takes into account the advantages of shared hosting and a dedicated server. You will, therefore, have all the functionalities linked to a shared solution combined with those of a dedicated server. It is like a safe rented from a financial institution.
Therefore, you are not the only one to have access to this institution, but a private space is granted to you and you store all your data there. You will be subject to restrictions, but they will not be equal to those of individuals who have decided to keep their treasures in their properties.
Thus, the use of the virtual server follows the same procedure. Several users share a server without being dependent on each other. There will, therefore, be no consequences for other users when one of them decides to increase their speed or storage space. Also, the security level will be the same for all users.
It also means that you get all the benefits of a private server at a price that matches that of a shared server. Admit that it's more than tempting right ?!
Conclusion
Do you need speed? Are you short of resources? Do you need solid security and a specific operating system? Do you want a reliable and efficient network that deserves its cost? You want concrete and direct customer support?
VPS web hosting guarantees you all its features and many more. So do not hesitate any longer and discover for example the hosting offer offered by inMotion.