Choosing the best platform for blogging will ensure to make your blog successful. But with a lot of options available today, confusion is bound to happen. If you are considering using Squarespace for your blogging needs and trying to find out its suitability for your blog, you will soon find it out.
So is Squarespace Good for blogging? Let's find out its pros and cons, and whether you should be using it. But before any further discussion, let's find out what Squarespace is.
What is Squarespace?
Launched in 2004, Squarespace is an all-in-one website building platform that makes the site creation process extremely easy. It helps you build a visually attractive website in a fraction of the time.
Advantages of using Squarespace for blogging
Looking from the blogging aspect, is Squarespace good for blogs?
Well, Squarespace has quite a few advantages over its competitors. Let us discuss them in detail here:
Beginner-friendly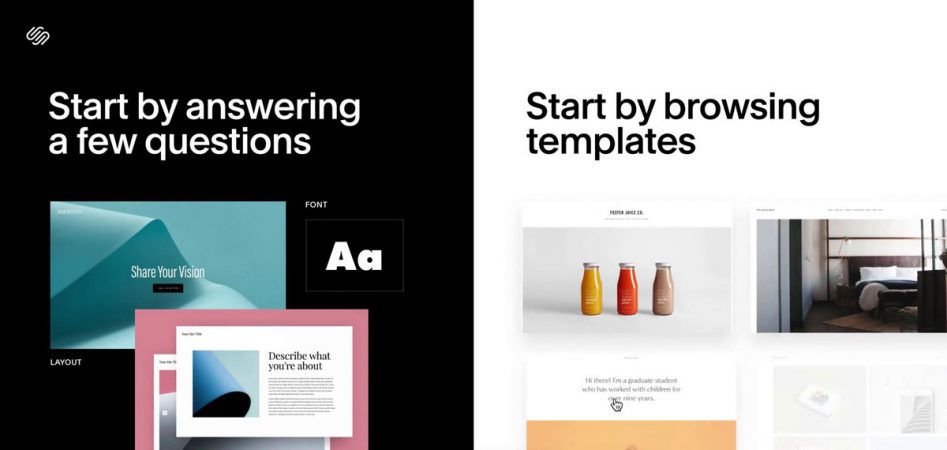 Squarespace is an all-inclusive platform that doesn't require you to buy a domain or website hosting from elsewhere. Starting your blog on Squarespace is as easy as typing in the WordPad. It is a big advantage for people who are new to the website building world since Squarespace provides a seamless platform for blogging. Additionally, you can instantly start blogging on Squarespace as a website that can be built in no time and with much ease.
Attractive layouts
Squarespace gained popularity because of its beautiful templates. It even advertised its services with a 'Build it Beautiful' slogan. You will find numerous color palettes and font packs to create an appropriate appeal for your website. The award-winning designer templates offered by Squarespace provide different design elements and galleries for customizing the look and feel of your website.
Plugins not required
Unlike WordPress, Squarespace doesn't require you to use third-party plugins on your blog. For the non-techy people, it is an absolute relief since they don't have to mess with the complicated stuff anymore. The only problem with the third-party plugins is a website break that might be caused after an update. One has to spend some time and technical knowledge to fix such issues. With Squarespace offering in-built features for your blog instead of plugins, you don't need to worry about any website break in case of an update.
Drag and Drop functionality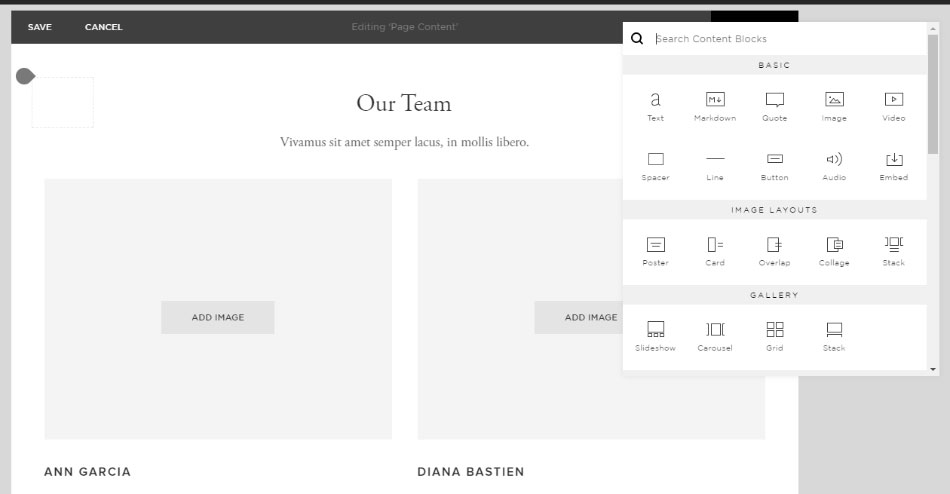 Just like WordPress and Wix, Squarespace also offers drag and drop website builder for making the website creation process child's play. You just need to drag a design element and drop it at the desired place on your website page. You can see whatever you build in real-time allowing you to work without any confusion. Moreover, the drag and drop function takes away the use of complicated coding and makes the whole process easier.
Scheduling and other features
Squarespace allows you to schedule your blog posts for professionalism and better time management. It also offers multi-author functionality, comment moderation feature, and Accelerated Mobile Pages (AMP) support for efficient blogging.
Free Trial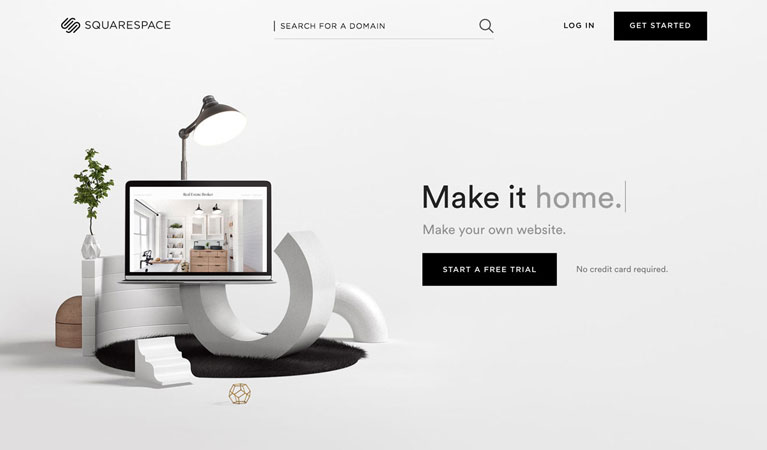 If you are unsure about the suitability of Squarespace for your blog, you can try the platform for free before deciding to pay for it.
A 14-day trial is offered by Squarespace for getting yourself aware of its features. You don't even need to share your credit card details to utilize this trial offer. You can, then, choose to pay or refrain from paying depending on your experience with the service provider.
Start A Free Trial

Why is Squarespace not the best platform for blogging?
Though Squarespace is excellent for beginners and people with limited technical knowledge, it is not the best platform for blogging. Let us find out the drawbacks of Squarespace as a blogging platform.
Fairly expensive
Though Squarespace offers plenty of useful features, it is still very expensive considering its offerings. You will have to pay $16 per month even for the basic plan with limited features. The same plan can be grabbed at $12 per month and a free domain if you plan to blog on the platform for a year at least. You can have an equally good website builder, unlimited shared hosting plan, and a wider variety of website templates at a much lesser price.
Limited customization
Squarespace allows you to customize the color scheme, background, fonts, and other basic aspects of your website template. But for major customization, you won't receive any support from Squarespace. You won't receive any help troubleshooting your website from the company until you clear away all the advanced customizations. It extremely limits your power to customize the blog as per your requirements.
Insufficient SEO capabilities
Many people believe that Squarespace is not good for Search Engine Optimization (SEO). It means that your blog might not be able to rank higher on the search engines with Squarespace. This belief originated because of the absence of any SEO plugin, like Yoast, for use while blogging with Squarespace.
The company, however, states that it has taken care of the SEO aspect without the need for a plugin. There are still some major SEO issues with the blogs built on Squarespace. Quite a few templates have bad SEO and the implementation of schema markup (code that helps the search engine read your content) is not up to the mark.
Website speed
The experience of your website visitor depends on the speed of your website on both mobile and desktop. Additionally, your website's page loading time is directly related to its search engine ranking since Google loves those sites that load faster. Squarespace templates load slower impacting the page load time of your website.
Loading times are poorer on mobile devices when your website is managed by Squarespace. It is bad news since the majority of people prefer using mobile devices to access internet services across the globe. Slow website speed, therefore, affects your search engine rankings and also leads to a poor visitor experience.
Limited template options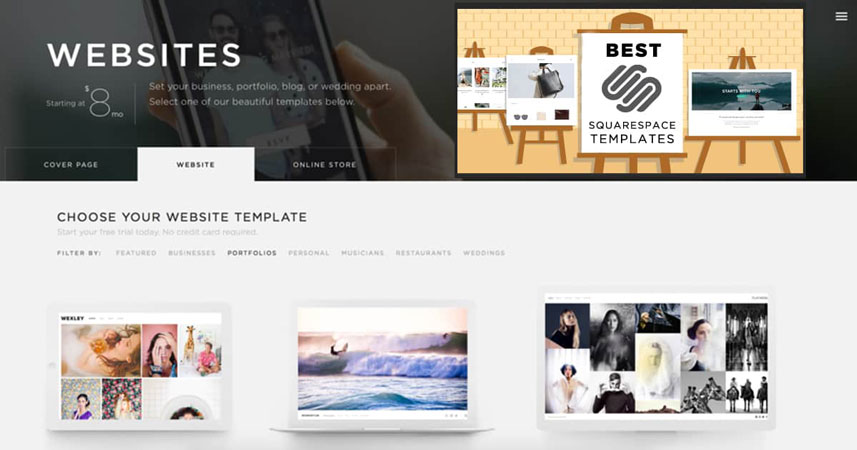 Squarespace offers some of the most beautiful templates for your blog but you'll have very limited options to choose from. If you don't find a template that matches the vibe of your blog, you might have to rely on third-party templates and perform major customizations to your blog.
Best alternative platform to Squarespace for blogging
Now that you know that Squarespace is good for blogging but not the best option, you must look for options that cover up for the drawbacks of Squarespace. In my opinion, the best platform for blogging is WordPress since it offers all the features Squarespace has to offer but doesn't carry the limitations discussed above. You will find a lot more templates, highly compatible third-party plugins, easy to use website builder, greater scope for advanced customization, and excellent SEO capabilities at affordable rates with WordPress.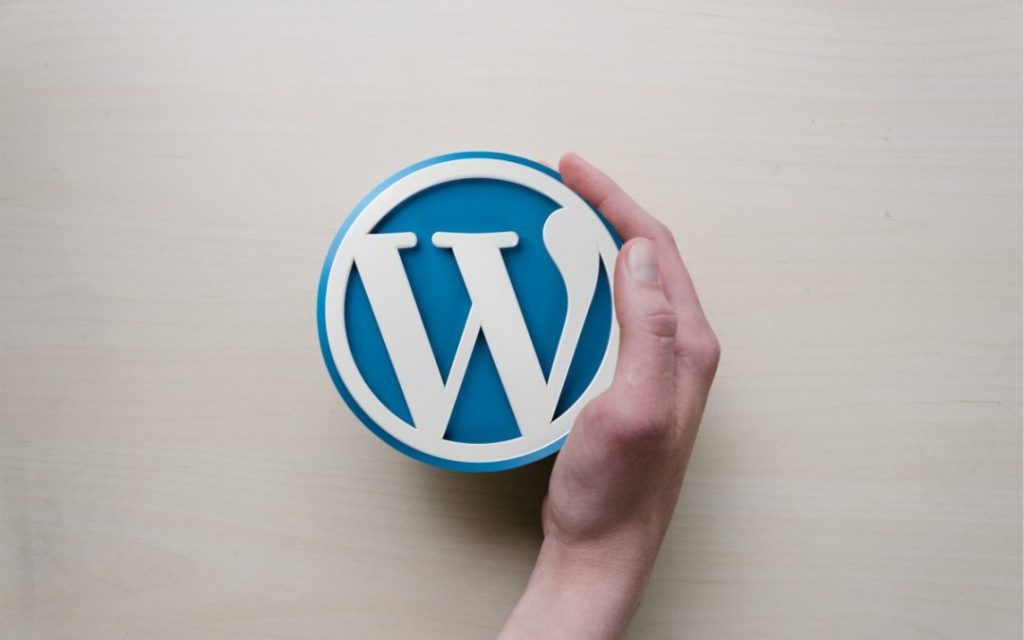 All-inclusive service is the only advantage Squarespace has over WordPress. When using WordPress for blogging, you will have to buy a domain and website hosting plan for your blog and install WordPress over it. All this increases your burden of work while setting up a blog and takes a little extra time. But the extra effort is worth it if you want greater flexibility, better SEO, and affordable pricing.
Final thoughts: Is Squarespace good for blogging?
Squarespace equips you with excellent blogging tools to ensure a comfortable blogging experience. In my opinion, it is the second-best tool for blogging, giving close competition to WordPress.
Who is it suitable for?
I would recommend using Squarespace if you are a complete beginner and freak out on the name of website developing codes and other technical stuff. If you are not planning to perform any advanced customization to your blog, Squarespace is your best bet.
Who is it not suitable for?
If you think you might perform advanced customizations to your blog, avoid choosing Squarespace as a blogging platform. Additionally, this website creation tool is not suitable for price-conscious people. It is a premium blogging platform with in-built features for your convenience.
You must also consider your future blogging plans while signing up with Squarespace. If you intend to expand your blog rather than keeping it simple, using Squarespace might pose a problem in the future.
Even if you are unaware of coding, you can utilize the power of Managed WordPress offered by many website-hosting-service providers at affordable rates. It is worthwhile to mention here that utilizing the 14-day free trial offer from Squarespace will let you know whether the platform is a fit for your blogging needs or not.
What do you think, which platform is the best for blogging? Share your thoughts and ask about any queries you might have about the suitability of Squarespace for your blog. I'll be happy to help.
Best Blogging Platform – FAQs
Which is best for blogging?
WordPress, without a doubt, is best for blogging. You create a blog for others to read and if your blog won't show up in the search results of engines like Google, Bing, and Yahoo, you'll be left blogging for yourself. WordPress compatible plugins like Yoast ensure to guide you through the process of Search Engine Optimization for making your blog rank higher in the search results. Additionally, you can have all the features you desire and add as many compatible plugins as you like. The scope of customization is unlimited.
Is WordPress good for blogging?
WordPress is the best platform for blogging for the flexibility it offers. You get plenty of features and endless third-party applications compatible with WordPress that further enhance your blog's capabilities. The open-source platform is trusted by millions across the globe for its many good qualities. You can easily create a feature-rich, SEO-friendly website on WordPress with ease. If you are unaware of coding language, opting for Managed WordPress is recommended. It is a breeze for creating a beautiful website without using a single code.
What is the best Squarespace template for blogging?
In my opinion, Tudor is the best Squarespace template for a blog of any niche. It has an asymmetrical look and a modern feel. The mosaic-style display for your blog posts catches the attention of your blog visitors immediately. The template displays the name of the author and his bio at the end of each post making it suitable even for a blog with multiple authors. Your blog visitors can find posts by category and navigate the blog with ease. Tudor is versatile for use in all blogging styles.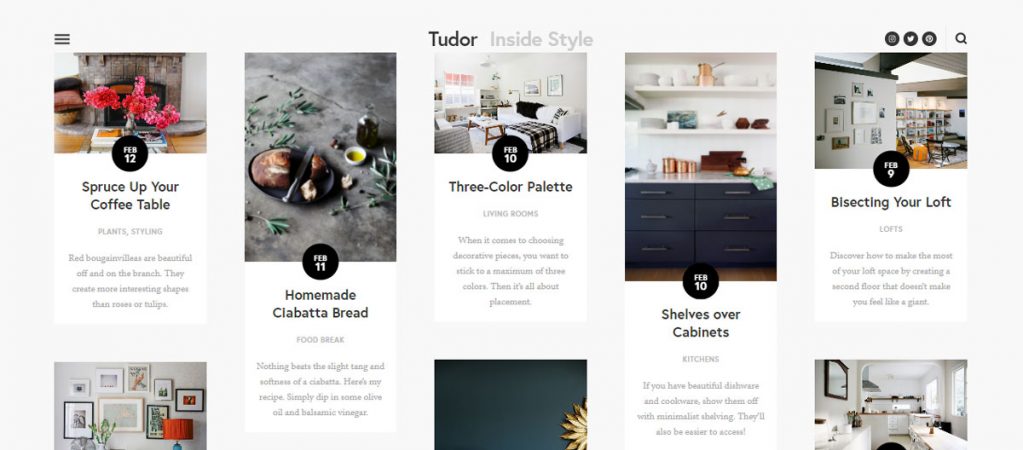 Why should you not use Squarespace?
Squarespace offers an extremely limited scope for customization. It doesn't provide you with any support for the advanced customizations you perform on your blog. You will be left on your own if you want to expand the capabilities of your blog with third-party applications or other advanced customization tools. Additionally, the platform has some serious SEO issues that are detrimental to the growth of your blog. Lastly, you will be paying a hefty amount for the features that can be bought cheaper elsewhere.
Is Squarespace worth the money?
The short answer to this question would be a 'No'. Squarespace does offer some great features and makes the website creation process much easier for you. But it has some serious drawbacks that cannot be ignored. You can have almost everything offered by Squarespace at a fraction of what it charges for them. A little extra initial work of buying a domain and website hosting will save you a fortune in the long run.
Is Squarespace good for beginners?
Yes, Squarespace is excellent for beginners since it is an all-inclusive website building platform. If you have never heard anything about hosting earlier, you probably won't be interested in shopping around for it. Squarespace allows you to create a blog with everything in-built whether we talk about hosting or plugins. The ease of using its website builder empowers a beginner to build a beautiful blog in minutes without using the knowledge of any coding language.
Is Wix or Squarespace better for blogging?
When choosing between Wix and Squarespace for blogging, Squarespace will be a clear winner. While Wix cannot even compete with the best blogging platform i.e. WordPress, Squarespace gives it a tough competition. Wix will provide you with only the basic blogging tools whereas Squarespace comes with some advanced features for blogging like comment moderation, post scheduling, and more. The built-in blogging capabilities of Squarespace make it easy to work with.
We are sorry that this post was not useful for you!
Let us improve this post!
Tell us how we can improve this post?