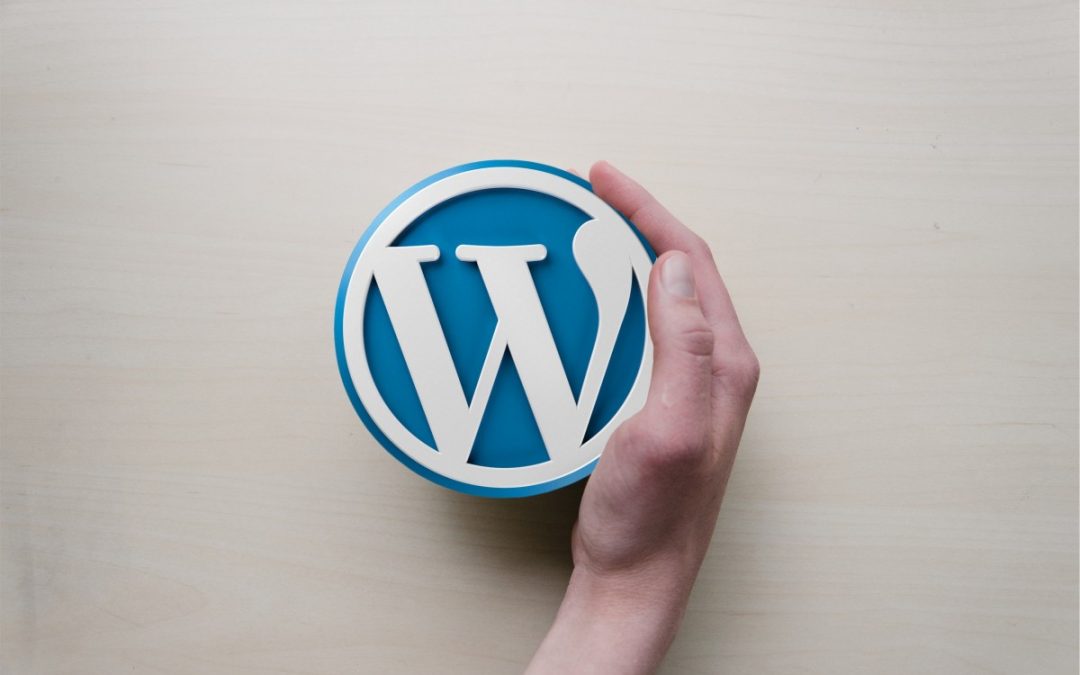 WordPress is a free content management system, called CMS, and open-source. It is software written in PHP and based on an MYSQL database.
In 2019, WordPress was used by 59.4% of websites worldwide. And this percentage is so high, it is not without reason.
One of the main reasons why WordPress usage rate across the world keeps on increasing day by day, is because there are more online business now than ever, and users who used to rely on other solutions are switching to WordPress. That is why it is considered to be the best Joomla alternative and Wix as well.
We invite you to see together the advantages of WordPress and the reasons why this CMS is so popular in the digital world!
WordPress is optimal for SEO
WordPress is one of the most popular CMS for implementing a natural SEO strategy. Indeed, Google is endowed with facilities to understand its operation, by its popularity. On the other hand, some of the advantages of WordPress is that it has many plugins that allow you to finely configure the settings specific to natural SEO.
This is the example of the Yoast plugin, which is "incidentally" one of the 10 most downloaded WordPress plugins.
Yoast, therefore, allows you to add many features to optimize the SEO of your website.
Here are the main features:
Dashboard
Titles & Metas
Social media
XML Sitemaps
Search Console
Other more technical advanced settings
The power of WordPress can be explained by its open-source aspect and its great popularity since any developer in the world can create a theme or a plugin and share it with the WordPress community.
The architecture of pages in WordPress also makes it possible to better rank its content on engines.
WordPress has become more than just a blogging tool
If WordPress was originally a blogging platform, this is no longer the case. About one site in six is ​​now created in WordPress. And among these sites, many are not blogs. The tool is used for corporate sites, associations, e-commerce sites, in all areas of activity.
What if you were given 7 ways to use WordPress for your business?
Create your online CV, portfolio or WordPress card
Launch your e-commerce site with your product gallery and payment options, in particular, we talk about it below.
Monetize your site with a membership system
Create a social network site
Develop a "directory" site
Start a countdown page before a product is released
Develop a job advertisement site
There are many more.
WordPress is a very instinctive platform, especially for beginners. For example, when we develop websites under WordPress we systematically train our customers in their use so that they can make simple changes (content, images, etc.). The tool allows you to manage relatively advanced sites without much knowledge of web design and code.
Conversely, it is also suitable for developers, whose knowledge is much more advanced, since it is possible to add extensions or create custom templates.
In support, we find the Codex, official documentation on the web. It is written and maintained by community users. But also various books, which will explain how to develop a theme or a plugin in particular.
Security on WordPress is possible
A website created with WordPress can be very secure unless it is misconfigured …
What is security? Safety is not an absolute fact, but it is an ongoing process. It's about minimizing the risk, not eliminating it because there is no such thing as zero risks. Security goes beyond the WordPress application, it is about the advantage of securing and maintaining your online environment (hosting), online behavior and internal processes. Security, therefore, intervenes in 3 areas: people, processes, and technology. Each of the 3 aspects being dependent on the others. Without people and their processes, technology itself would be useless.
The threat is constantly evolving and so are your security measures.
Here is a list of points to lock to improve the security of your site in WordPress:
Reduce the number of accesses – the number of people who have access to site administration should be minimized. Also, remember to remove unused plugins and themes.
Isolate functionality – Your system should be configured to minimize risk in the event of a security breach, so if possible, avoid storing multiple applications on the same hosting account.
Update WordPress – Regularly update WordPress (as well as plugins and themes) and ensure the integrity of your backups in case you need to restore your site if it is damaged.
Check your sources – Do not download plugins and themes from unverified sources.
Set up a 2-step identification system – Plugins exist for this, the identification steps are for example: Two Factor Authentication, Google Authenticator.
Use a password generator – To generate secure passwords, you can use a password generator. Difficult to crack, and to remember for you, you can then use secure software for storing your passwords! Like LastPass for example.
Use monitoring software – To monitor the appearance of possible malicious elements, use monitoring software, which will scan your content regularly like WordFence.
Subscribe to professional WordPress newsletters and channels to keep up to date with all the useful information!
By working with WordPress experts, they will be able to put the necessary locks in the required places to secure your website! At WebHostingAdvices, our WordPress web hosting recommendations are designed to be perfectly adapted to your WordPress website.
Optimized website speed
WordPress is a flexible tool that offers many features. Adding too many of these features or plugins will slow the site down. The main thing is to master the tool in order to best avoid slowdowns and therefore avoid the reader leaving your site before it is fully loaded. In fact, your site's speed goes beyond the user experience, as Google penalizes slow sites by making them appear lower in search results.
First, don't rely on the loading speed of your site on your own computer! Your browser has a habit of storing your items in the cache, making the loading of your site almost instantaneous. An average user may therefore not have the same experience, geographic location can also influence. So why not test the speed of your site? Many sites exist for this.
Pingdom tools
Google page insight
Then do you know the main reasons for a slow WordPress site?
Web hosting. If your hosting server is not properly configured or if it is not sufficiently sized, this can affect the speed of your website.
WordPress configuration. If your site does not use information caching, then this will overload your server with the slow loading of your website.
The size of your images. The problem generally comes from the size of the images, not optimized for the web, which causes a slowdown for the slowest Internet connections.
E-commerce with WordPress
Although initially no basket and payment gateway are provided in WordPress, it is possible to add a functionality to create your e-commerce site. The best known of these is the WooCommerce plugin. The latter allows you to make your WordPress a real e-commerce site. Adapted to a small structure as to a large company, it allows you to create your site in a very short time and sell products both physical and digital, send them to the desired location, monitors your WordPress performance and your customers. Being open-source, this also makes it a very flexible tool.
In a few points, here is why you should create your e-commerce site with WordPress, and therefore with WooCommerce:
It's free. This is an interesting point!
It's a flexible tool. For example, you can create product categories, assign different prices and attributes to each product, and much more.
A large number of customization options, free or paid.
A professional tool, yet simple. Woocommerce offers all the options necessary to sell your products and services: order tracking and status, delivery options, promotional codes,… everything is there.
The use of Analytics. An essential tool in monitoring its activity, Analytics is integrated into Woocommerce: total number of sales, sales by date, by the customer, average basket, etc.
Many extensions are available to enrich your platform, some free and others paid.
You now know why WordPress is such a well-known CMS on the web.