Home » Guides Webhosting » 3 Alternatives to shared web hosting: VPS or Dedicated or Cloud?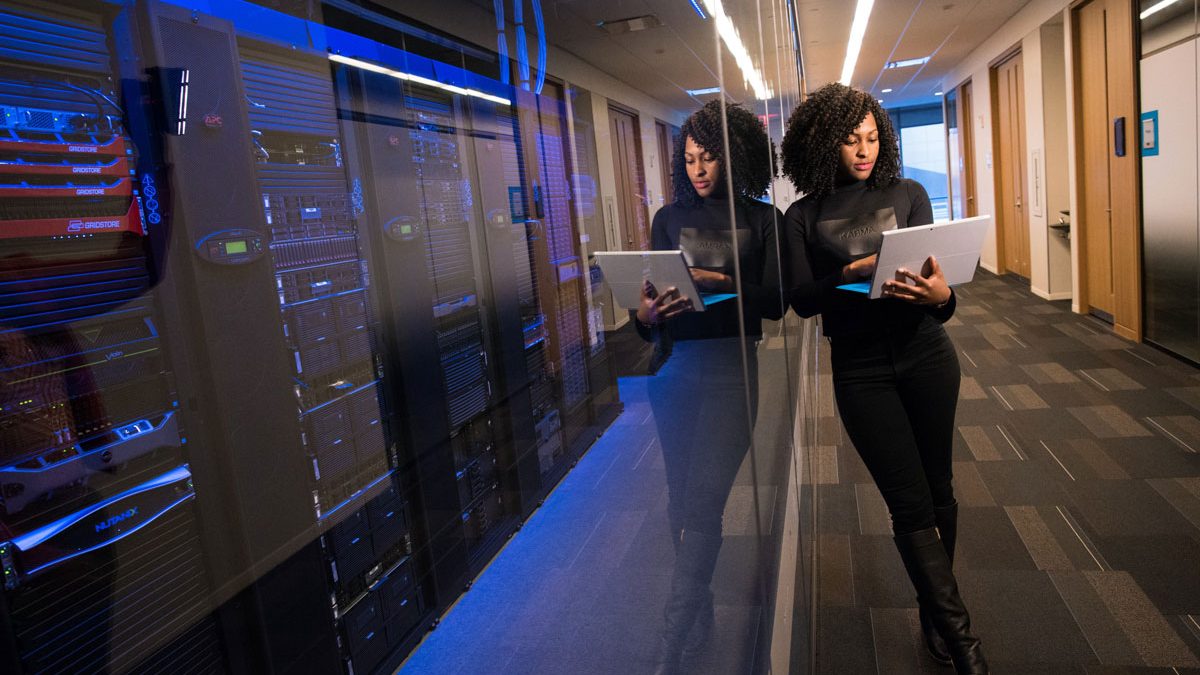 Do you need a more qualitative hosting solution than shared hosting? This article will interest you.
There are several types of web hosting solutions for those who need more space, more control, and better performance than shared hosting:
The purpose of this article is to present in detail these 3 main alternatives to shared web hosting: their definition, their advantages & limitations, examples of offers offered by web hosts.
Many people start with a shared (or shared) hosting plan for their website. However, these shared hostings have limited resources and slower performance than their upscale counterparts. Shared hosting does not give much control to the site owner. For example, you can change some things, the base, but you will not have full root access.
You will also, most of the time, have a limited choice regarding the operating system of the server. Those looking for better performance, more resources, and more control over their hosting environment need cloud, VPS, or dedicated hosting.
In this article we will examine:
The alternatives to shared hosting available to you: dedicated hosting, VPS, Cloud.
The advantages and disadvantages of each alternative to shared web hosting.
Web hosting solutions for each of the three alternatives.
Alternative # 1 - Dedicated hosting
Presentation
If you need the fastest hosting, the largest storage (including SSD options) or RAM, the most secure hosting and / or total control of your web hosting environment you can choose a dedicated server (or dedicated hosting). With dedicated hosting, you get a complete physical server used to host a single website: yours. All resources placed on the server by the host can only be used by your website, which can provide your visitors with an extremely fast website.
You will get full control over the installed software (such as the operating system) and you will have few limitations on what you can run on your server. For example, some shared plans can not be used to host applications written in a particular language. However, you can configure a dedicated server to support the language you need. Dedicated web hosting is incredibly secure.
For starters, you will not share anything with other clients that could cause problems with the server itself. In addition, your server has its credentials (including IP addresses), so it is less likely to be attacked. Finally, you will control your server and can therefore ensure that it has all the necessary security tools to prevent data breaches for example.
Advantages & Disadvantages
The benefits of dedicated web hosting are top-notch performance and total control.
The disadvantages are high prices (dedicated hosting offers are among the most expensive on the market), as well as the need for technical know-how. Some hosting companies offer dedicated hosting services, but it would always be wise to have the technical knowledge to make informed decisions regarding the installation, configuration and maintenance of your server.
Examples of dedicated hosting solutions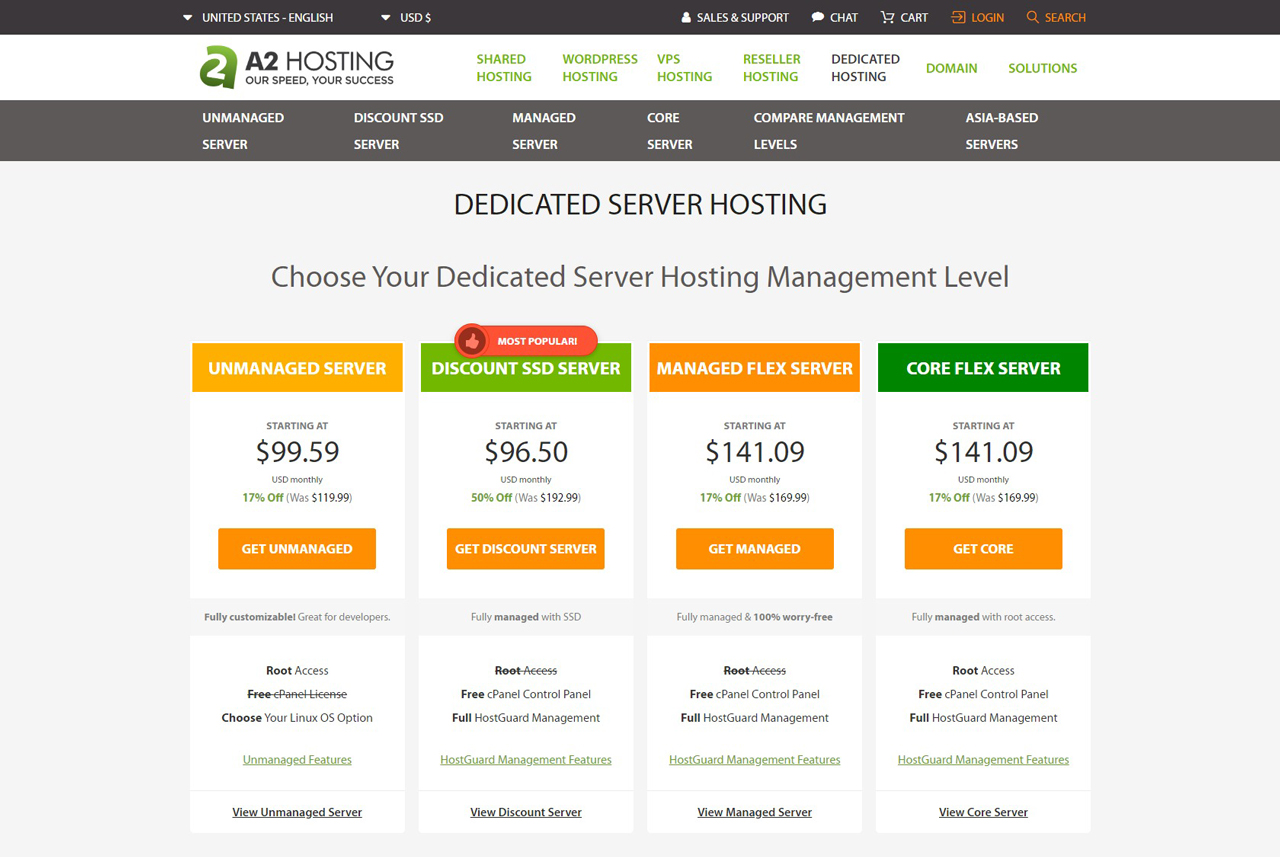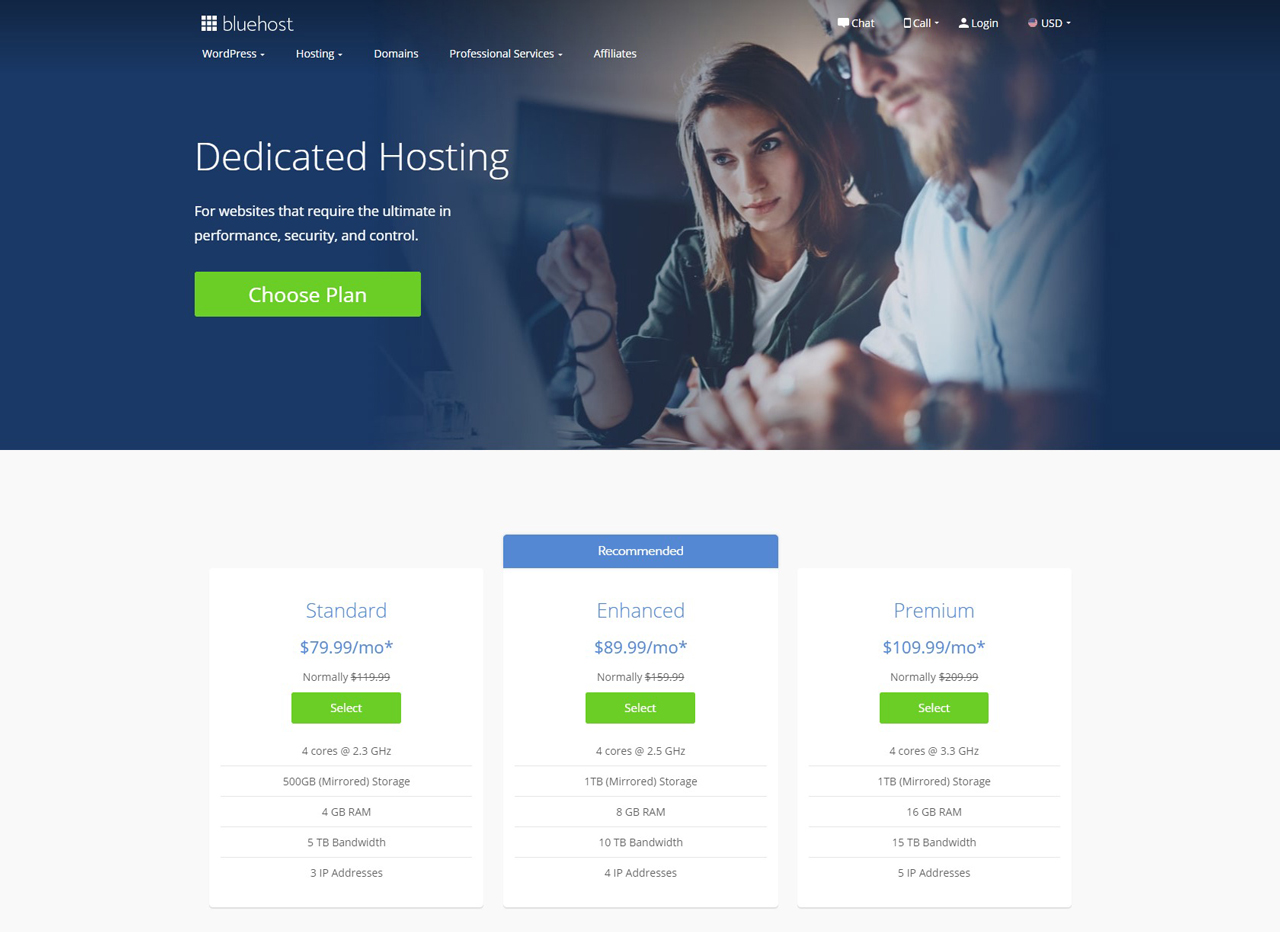 Alternatives # 2 - Cloud Hosting
Presentation
Cloud hosting is similar to traditional web hosting. Traditional hosting (including VPS hosting) relies on a single server to power a site. Cloud hosting uses the resources of a group of servers (called the cloud) to host the website. Cloud servers are more expensive than many other types of hosting, but that's because you get hosting from multiple servers.
Advantages & Disadvantages
Easy scalability: As you pull resources from multiple servers, you can quickly adapt your hosting environment as needed. This means that you only pay for what you need, while having the opportunity to purchase additional resources during the peak period of your traffic.
Less Downtime: If a server becomes unavailable, other servers are ready to take over.
Better pricing: With cloud hosting, you get many benefits from a dedicated server (performance, security, redundancy, for example), but without exorbitant rates.
Cloud hosting costs more than shared hosting, as well as some VPS hosting options.
You may be limited in terms of customizing your hosting environment. To be sure, you will have a greater number of options compared to a shared environment. However, in a cloud environment, the host will probably require more settings than if you have a VPS or dedicated environment, where the decisions you make will be less likely to affect the websites around you. .
Cloud hosting does not work as well as a dedicated server, especially high-end dedicated options (but, remember, cloud hosting also costs less).
Examples of cloud hosting solutions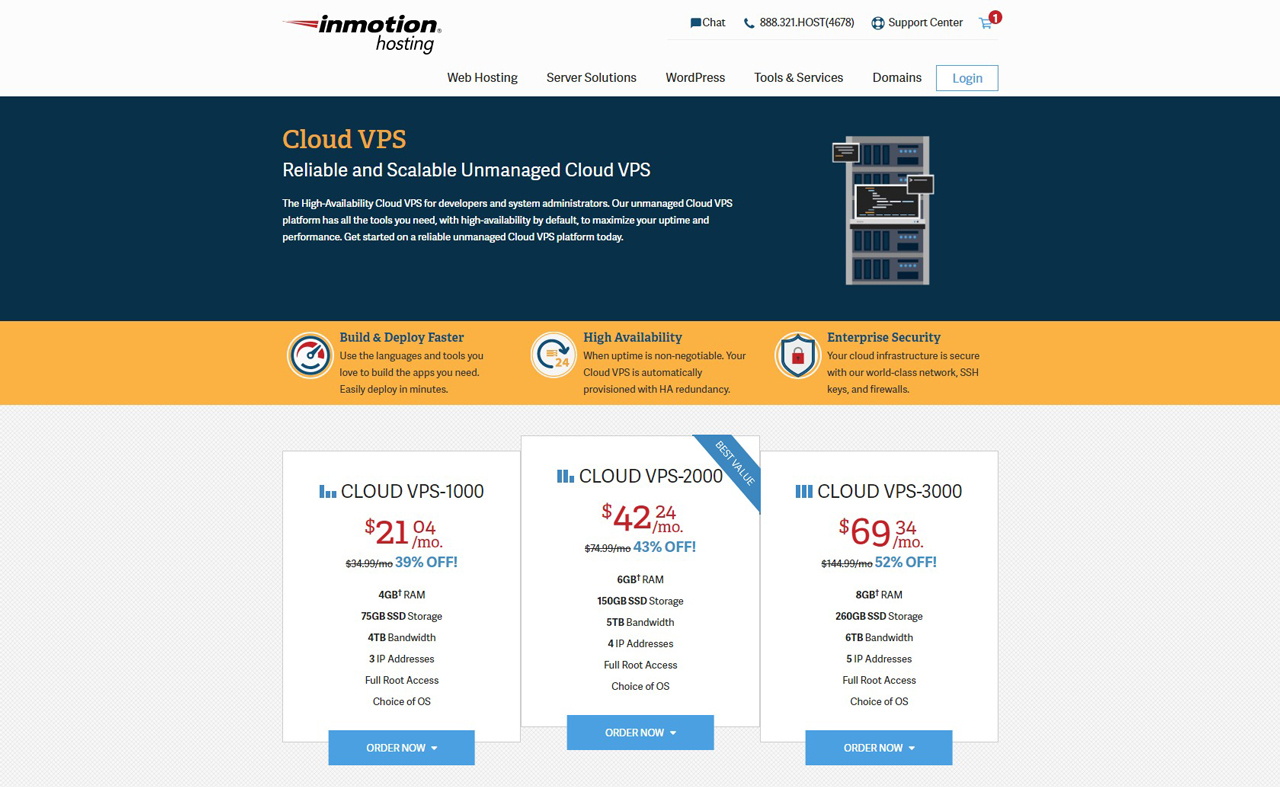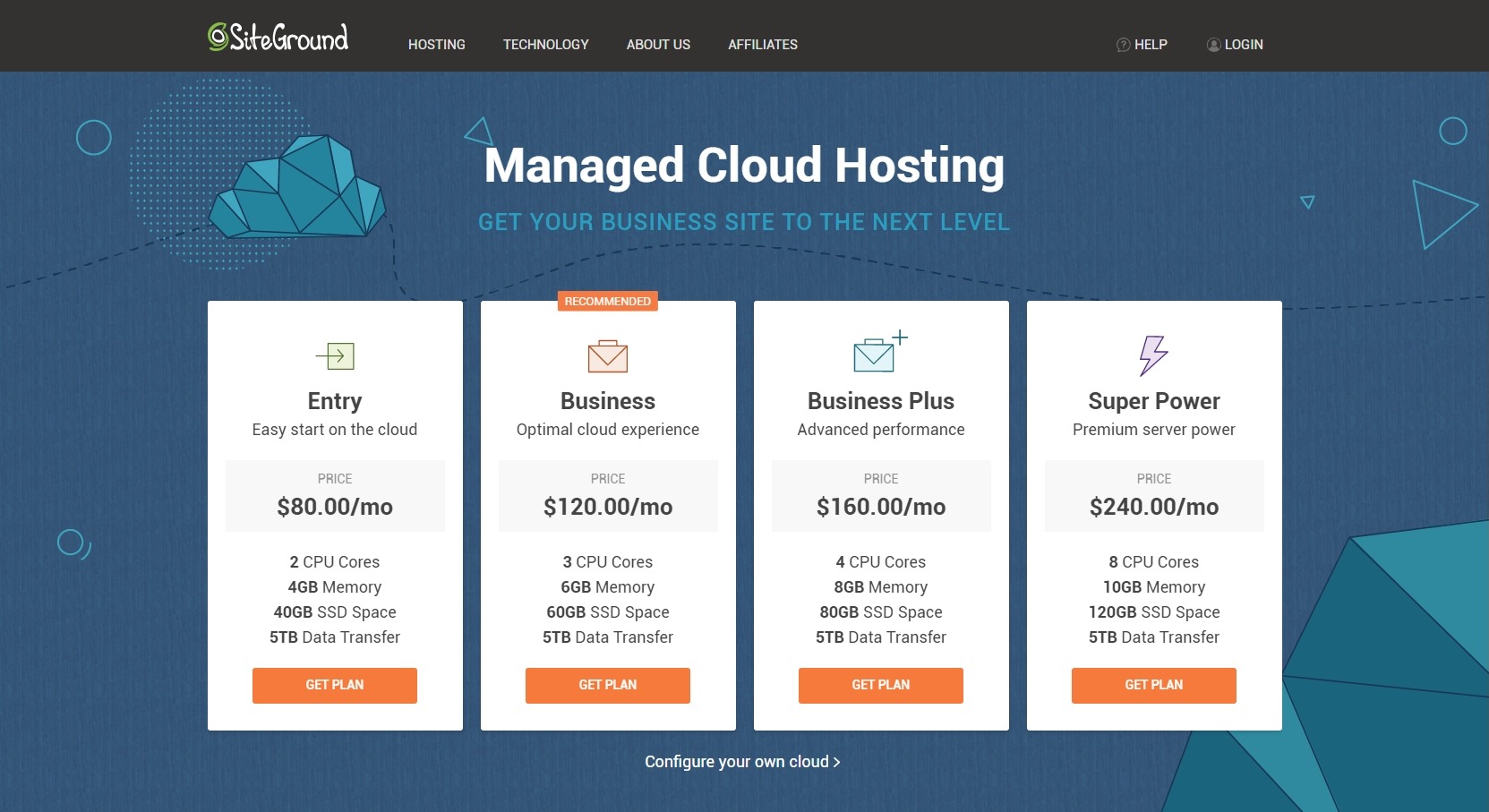 Alternative # 3 - VPS hosting
Presentation
Virtual Private Hosting (VPS) is similar to shared hosting in that the web host places multiple sites on a single server. However, rather than pooling resources from this server and allowing Web sites to pull from the on-demand pool, hosts use virtualization software to create what you can consider as buckets for each site. These buckets protect your website's resources from their use by others.
VPS hosts typically use several speed-accelerating technologies, such as SSDs, Nginx or LightSpeed ​​Web servers, efficient caching techniques, HTTP / 2 protocol, and CDNs (broadcast networks). content). In addition, having your own server means that you have additional control over the software running in your environment, such as the operating system.
You will also get full root access, which will allow you to make important changes to your environment that would not have been allowed with a shared option. If you leave a shared hosting plan, but do not like the amount of work required to set up and maintain a VPS hosting environment, consider a managed option. With a managed VPS, the web host assists you in some (or all) system administration tasks. The services included in a managed plan vary depending on the host. Some companies help you with the bare minimum, while others manage everything in your name.
Advantages & Disadvantages
The benefits of VPS hosting include increased control over your web hosting environment, better performance, and improved security.
The disadvantages of VPS hosting involve additional work on your part to manage a VPS server (compared to a shared package) if you subscribe to an unmanaged package. However, managed VPS options can be much more expensive than shared and unmanaged VPS plans
Examples of vps hosting solutions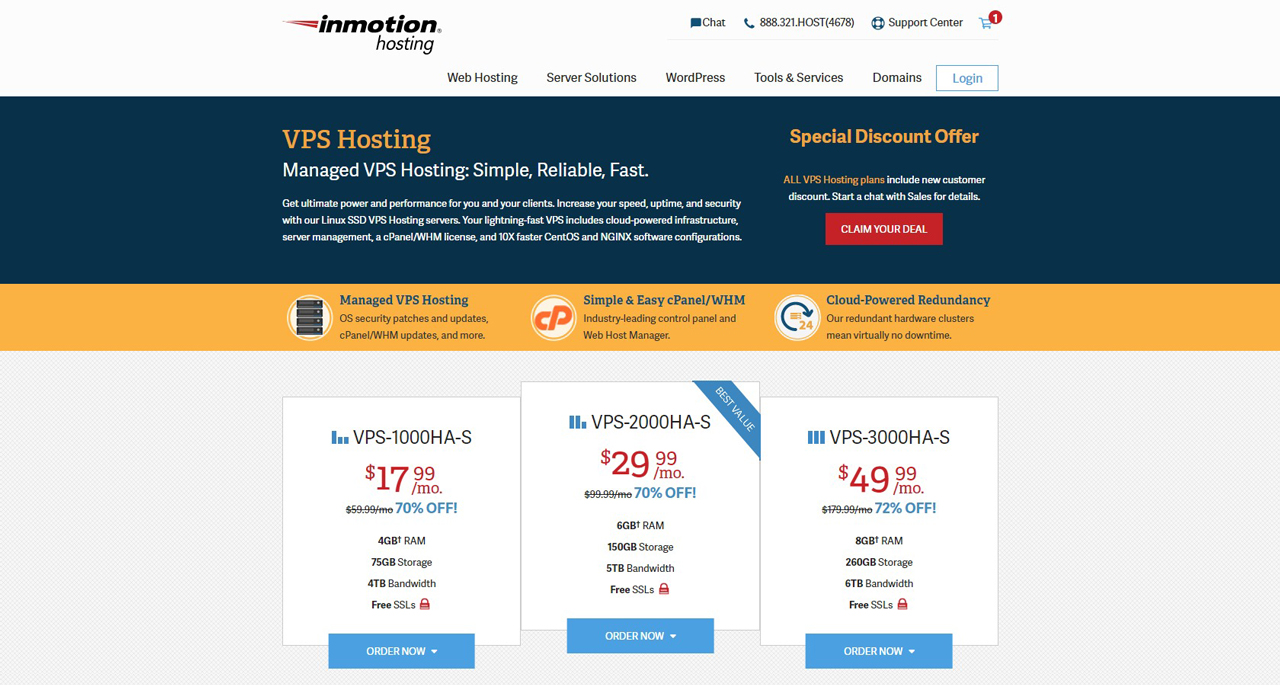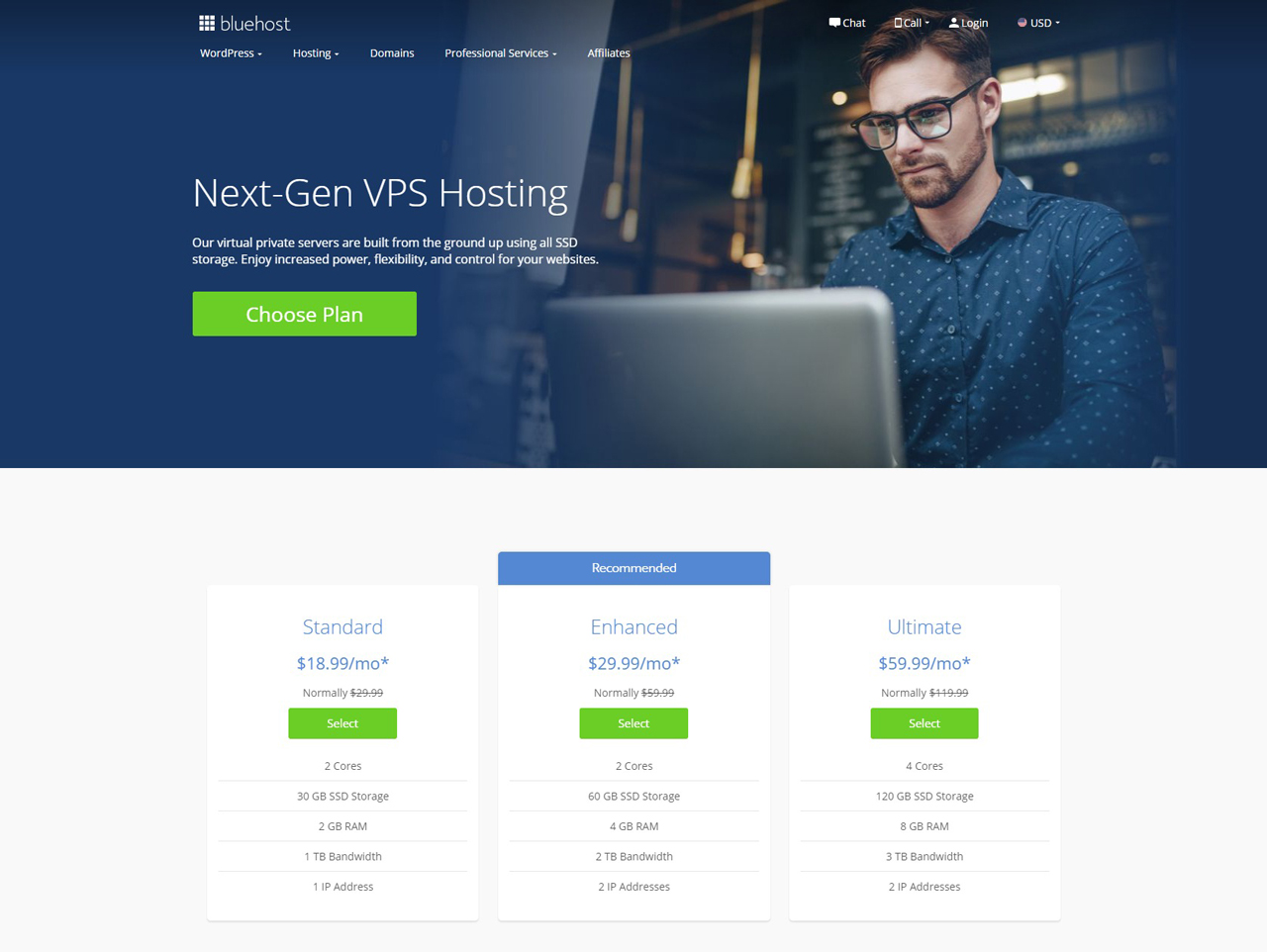 Conclusion
When you have exceeded your shared hosting plan, it's time to upgrade to a premium option. In this article we have covered the ins and outs of VPS hosting, cloud and dedicated hosting to help you choose your next type of hosting. Have you already subscribed to one of the three? Do not hesitate to tell us more in comment.
To know more
If you are interested in the subject of web hosting, I invite you to browse these articles:
Related posts